Wisconsin Psychiatric Institute & Clinics
"Commons" Room 1616
6001 Research Park Blvd, Madison, WI 53719
About
The Psychiatry Grand Rounds program is designed to educate faculty and trainees, as well as Madison area professionals and members of the public, and to foster opportunities for collaboration. Every two months, a distinguished guest speaker is invited to give a lecture, facilitate discussions, meet with faculty and trainees, and form valuable connections with members of the department.
Grand Rounds are open to the public and anyone is welcome to attend. Continuing Education credits are available to attendees. See below for more information on accreditation.
If you have suggestions for future speakers, topics, or general feedback for the Grand Rounds committee, please contact Jennifer Noll. We appreciate your input!
NOVEMBER 13 @ 12:00 PM

 – 1:15 PM
Via Webex

Innovation in Research and Treatment of Perinatal Depression – where are we now?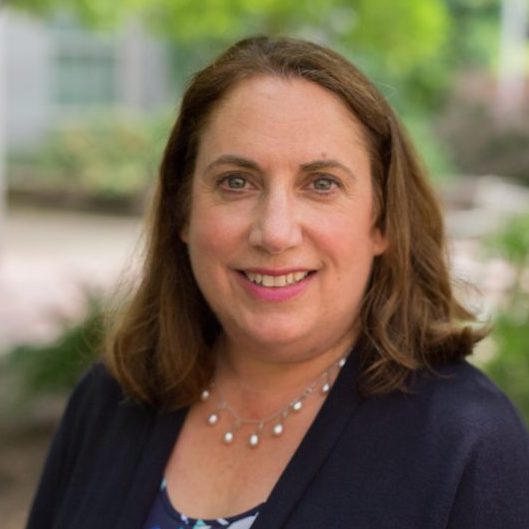 Samantha Meltzer-Brody, MD, MPH
Assad Meymandi Distinguished Professor and Chair
Director, UNC Center for Women's Mood Disorders
UNC School of Medicine
In this talk, we will review current innovations in research and treatment of perinatal depression. We will examine the impact of the COVID-19 pandemic and what we can learn from utilization of telepsychiatry to increase access to care.  We will review how research is conducted using smart phones and other mobile devices. We will also discuss new FDA treatments for perinatal depression, including brexanolone.  Lastly, we will discuss the health disparities observed and the imperative to develop novel solutions to these complex and longstanding issues.
---
Learning objectives:
Discuss the transformation of care using telepsychiatry in the perinatal psychiatry population
Describe the genetic contributions to perinatal depression
Describe current new treatment approaches for perinatal depression, including brexanolone
Reading List: 
Bauer A, Liu X, Byrne E, Sullivan PF, Wray N, Agerbo E, Nyegaard M, Grove J, Musliner K, Ingstrup K, Johannsen B, Maegbaek M, Wang Y, Nordentoft M, Mors O, Børglum A, Werge T, Hougaard D, Mortensen PB, Munk-Olsen T, Meltzer-Brody S. Genetic Risk Scores and Postpartum Psychiatric Disorders, Translational Psychiatry, 9(1): 288 PMID: 31911347.
Guintivano J, Krohn H, Lewis C, Byrne EM, Henders AK, Ploner A, Kirk K, Martin NG, Milgrom J, Wray NR, Sullivan PF, Meltzer-Brody S. (2018) PPD ACT app, an app based Postpartum Depression Genetic Study, Translational Psychiatry, Nov 29;8(1):260. doi: 10.1038/s41398-018-0305-5. PMID: 30498212.
Meltzer-Brody S, Colquhoun H, Riesenberg R, Epperson CN, MD; Deligiannidis K, Rubinow D, Li H, Sankoh AJ, Clemson C, Schacterle A, Jonas J, Kanes SJ. (2018) Brexanolone injection in post-partum depression: two multicenter, double-blind, randomized placebo-controlled, phase 3 trials. The Lancet, Sep 22;392(10152):1058-1070. PMID: 30177236.
---
Dr. Samantha Meltzer-Brody, MD, MPH, is the Assad Meymandi Distinguished Professor and Chair of the Department of Psychiatry in the UNC School of Medicine. She also serves as the Director for the UNC Center for Women's Mood Disorders.
Her current research efforts are focused primarily on Perinatal Depression and she is currently funded by multiple NIH grants to investigate epidemiologic, genetic, and other biomarker models of perinatal depression. She established the international postpartum depression consortium (PACT) and is the co-I of the PPD ACT app, a smart phone study that is a large international genetic study of postpartum depression and postpartum psychosis. Dr. Meltzer-Brody and colleagues also investigate novel treatment options for depression in perinatal women and she is the academic PI for the brexanolone clinical trials. She also collaborates with colleagues on global health efforts including perinatal mental health in Malawi, Africa. Dr. Meltzer-Brody has been named one of the "Top 10 Women in Medicine" from the Triangle Business Journal and is the 2016 recipient of the North Carolina Psychiatric Association Eugene Hargrove Award and the 2015 Arnold Kaluzny Distinguished Alumni Award, from Public Health Leadership Program of the UNC School of Public Health
She is also the founder of the Taking Care of Our Own Program, a resource for UNC School of Medicine and Health Care employees.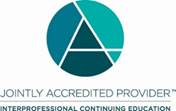 Credit Designation Statements
American Medical Association (AMA)
The University of Wisconsin–Madison ICEP designates this live activity for a maximum of 1.25 AMA PRA Category 1 Credits™.  Physicians should claim only the credit commensurate with the extent of their participation in the activity.
American Nurses Credentialing Center (ANCC)
The University of Wisconsin–Madison ICEP designates this live activity for a maximum of 1.0 ANCC contact hours.
American Psychological Association (APA)

| | |
| --- | --- |
| | Continuing Education (CE) credits for psychologists are provided through the co-sponsorship of the American Psychological Association (APA) Office of Continuing Education in Psychology (CEP). The APA CEP Office maintains responsibility for the content of the programs. |
Continuing Education Units
The University of Wisconsin–Madison ICEP, as a member of the University Professional & Continuing Education Association (UPCEA), authorizes this program for 0.125 continuing education units (CEUs) or 1.25 hours.
Archive
This is an accordion element with a series of buttons that open and close related content panels.
Jessica Gold, MD, MS
Megan Moreno, MD, MSED, MPH
Karen J. Parker, PhD
Charles B. Nemeroff, MD, PhD
Heather C. Abercrombie, Ph.D.
Anna Ratzliff, MD, PhD
Boris Birmaher, MD
Conor Liston, MD, PhD
Melissa DelBello, MD, MS
Daniel Pine, MD
Andrew H. Miller, MD
Bunmi O. Olatunji, PhD
Mary Phillips, MD, MD
Diego Pizzagalli, PhD
Kerry J. Ressler, MD, PhD
Carlos Schenck, MD
Clint Kilts, PhD
Amit Etkin, MD, PhD
Ryan Herringa, MD, PhD
Subscribe to Grand Rounds Updates
Subscribe to our newsletter to receive updates about Grand Rounds for the University of Wisconsin Psychiatry Department! We'll keep you informed about upcoming dates, times, and speakers.
Our Grand Rounds committee appreciates your input! If you have suggestions for speakers or topics, please email Michael Koenigs, PhD at mrkoenigs@wisc.edu
Grand Rounds Planning Committee: 
Erri Hewitt, PhD
Jeanie Jundt, RN, BSN
Michael Koenigs, PhD, RSS Chair
Jeffrey Mahlum, MD
Art Walaszek, MD
Amber Sebastian
Jennifer Noll