The Psychiatry Grand Rounds program is designed to educate faculty and trainees, as well as Madison area professionals and members of the public, and to foster opportunities for collaboration. Every two months, a distinguished guest speaker is invited to give a lecture, facilitate discussions, meet with faculty and trainees, and form valuable connections with members of the department.
Grand Rounds are open to the public and anyone is welcome to attend. Continuing Education credits are available to attendees. See below for more information on accreditation.
If you have suggestions for future speakers, topics, or general feedback for the Grand Rounds committee, please contact Jennifer Noll. We appreciate your input!
– Save the Dates –
Oct 15: Enrique W. Neblett Jr., PhD
Oct 20 & 21: Ruth Shim, MD, MPH

Nov 12: Annesa Flentje, PhD
October 15
 @ 12:00 PM

 – 1:15 PM
Via WebEx
ENRIQUE W. NEBLETT, JR., PHD
RACISM AND HEALTH EQUITY: BLACK MENTAL HEALTH MATTERS 
Overview:
This presentation will address the topic of racism and mental health, with a focus on Black American populations. I will  introduce some of the most current and pressing challenges relevant to Black American mental health and describe current and future research incorporating biological perspectives and using a community-based participatory research (CBPR) approach.
Learning Objectives:
Identify at least 3 current challenges impacting the mental health of Black Americans
Name and describe at least 3 mechanisms by which racism impacts the mental health of Black Americans
Identify 3 clinical strategies that may enhance current mental health interventions and outcomes for Black Americans experiencing poor mental health
---
About the Speaker: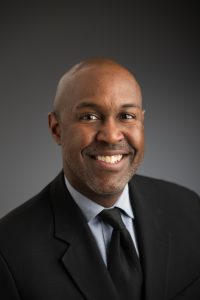 Enrique W. Neblett, Jr., PhD is a Professor of Health Behavior and Health Education at the University of Michigan School of Public Health and Associate Director of the Detroit Community-Academic Urban Research Center. Dr. Neblett is one of the leading U.S. scholars in the area of racism and health, with a particular focus on understanding how racism-related stress influences the mental and physical health of African American young people. In his newest line of research, he conducts community-based participatory research with an eye toward developing and implementing interventions, programs, and policies that can: 1) address the mental health consequences of individual, cultural, and structural racism; 2) improve health; and 3) promote health equity. Dr. Neblett's research has been funded by the National Institutes of Health, the National Science Foundation, and the Robert Wood Johnson Foundation. He teaches courses on race, ethnicity, and mental health and population health determinants and disparities, and he serves on the Society for Research on Adolescence Executive Council and as an Associate Editor for Cultural Diversity & Ethnic Minority Psychology. In 2021, he was named the inaugural recipient of the National Institute of Mental Health James Jackson Memorial Award, and in 2017, he was awarded the Tanner Award for Excellence in Undergraduate Teaching and the Faculty Award for Excellence in Doctoral Mentoring. Dr. Neblett earned his Sc.B. from Brown University and his M.S. from The Pennsylvania State University. He earned his Ph.D. in Psychology from the University of Michigan in 2006.
---
Reading List: 
---
Webex Information:
https://uwmadison.webex.com/uwmadison/onstage/g.php?MTID=ebffd3d6f8f19cd69cab28d95543dd673
Event number: 120 982 3440
Event password: Neblett (6325388 from phones)
Audio conference: +1-415-655-0001
Access code: 120 982 3440
---
October 21 @ 12:00 PM

 – 1:15 PM
WisPIC Commons Room
Dismantling Structural Racism in Mental Health: Challenges and Opportunities
RUTH S. SHIM, M.D., M.P.H.

Note: Dr. Shim will be delivering the Greenfield Memorial Lecture "Social (In)Justice and Mental Health" at the HF DeLuca Forum in the Discovery Building on Wed Oct 20 from 5:30-7:00pm.
---
Overview:
Structural racism is the main driver of mental health inequities and poor mental health outcomes, and yet, few understand the outsized role that structural racism plays in the identification, diagnosis, and management of mental illnesses and substance use disorders. This presentation will examine key concepts associated with structural racism, provide clear examples of how structural racism manifests in our mental health care system, and discuss strategies for dismantling structural racism in our communities and institutions.
Learning Objectives:
Define key concepts associated with structural racism and community mental health
Evaluate the evidence base of the impact of structural racism on behavioral health outcomes
Identify solutions to dismantle structural racism in community mental health
---
About the Speaker: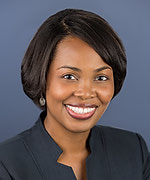 Dr. Ruth Shim is the Luke & Grace Kim Professor in Cultural Psychiatry and Professor of Clinical Psychiatry in the Department of Psychiatry and Behavioral Sciences at the University of California, Davis. She also serves as Associate Dean of Diverse and Inclusive Education at the University of California, Davis, School of Medicine.
Dr. Shim serves on the editorial boards of JAMA Psychiatry, Psychiatric Services, Community Mental Health Journal, and American Psychiatric Publishing, and is co-editor of the books, The Social Determinants of Mental Health, and the recently published, Social (In)Justice and Mental Health. She is a former fellow of the Executive Leadership in Academic Medicine (ELAM) Program, and an at-large member of the National Academies of Sciences, Engineering, and Medicine Forum on Mental Health and Substance Use Disorders.
Dr. Shim received her MD from Emory University School of Medicine; her MPH in Health Policy from the Rollins School of Public Health, Emory University; and her BS in Psychology from the College of William & Mary.
---
Reading List: 
To Achieve Mental Health Equity, Dismantle Social Injustice (Scientific American)
---
Webex Information:
https://uwmadison.webex.com/uwmadison/j.php?MTID=m9058be95daf57de6cb5751368e4f9d7a
Thursday, Oct 21, 2021 12:00 pm | 1 hour 15 minutes | (UTC-05:00) Central Time (US & Canada)
Meeting number: 2622 898 8784
Password: SHIM (7446 from phones)

Join by video system
Dial 26228988784@uwmadison.webex.com
You can also dial 173.243.2.68 and enter your meeting number.

Join by phone
+1-415-655-0001 US Toll
+1-312-535-8110 United States Toll (Chicago)
Access code: 262 289 88784
November 12
 @ 12:00 PM

 – 1:15 PM
Via WebEx
UNDERSTANDING AND REDUCING SUBSTANCE USE AND OTHER HEALTH DISPARITIES AMONG SEXUAL AND GENDER MINORITY INDIVIDUALS
ANNESA FLENTJE, PHD

Talk Description:
Sexual and gender minority people are at increased risk for substance use disorders and other physical and mental health conditions, and minority stress is an underlying reason for these disparities. This lecture will describe what is known about minority stress and its relationship to the health of sexual and gender minority people and will explore the potential mechanisms of minority stress in impacting these health outcomes.
---
Learning Objectives:
1. Identify the components of minority stress and their impacts on the health of sexual and gender minority people.
2. Describe potential ways to improve the health of sexual and gender minority people across healthcare teams.
---
About the Speaker:
Annesa Flentje is an Associate Professor at the University of California, San Francisco in the Department of Community Health Systems, School of Nursing and at the Alliance Health Project within the Department of Psychiatry, School of Medicine. Dr. Flentje's research has targeted multiple ways to reduce health disparities among sexual and gender minority people including prevention, increasing visibility in research, understanding the biological mechanisms of minority stress, and developing interventions to reduce minority stress. Dr. Flentje was an inaugural recipient of the 2018 National Institutes of Health Sexual and Gender Minority Investigator Award in recognition of contributions to sexual and gender minority health research. Dr. Flentje is also Associate Director and UCSF Site Director of The PRIDE Study, a prospective national longitudinal study of the health of sexual and gender minority individuals within the United States that has enrolled over 20,000 sexual and gender minority people to date. Dr. Flentje is the Director of the Center for Sexual and Gender Minority Health at UCSF.
---
Reading List:
Flentje et al. physical health min stress 2021
Flentje_Kober_Carrico_BBI_2018
FlentjeHeckBrennan Meyer 2019_Article_TheRelationshipBetweenMinority
---
Webex Information:
https://uwmadison.webex.com/uwmadison/onstage/g.php?MTID=eda21c9af8dc4a33f0bc97adf27d4ca9c
Event number: 120 831 4662
Event password: Flentje (3536853 from phones)
Audio conference: US Toll +1-415-655-0001
Access code: 120 831 4662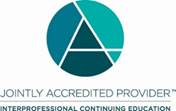 Credit Designation Statements
American Medical Association (AMA)
The University of Wisconsin–Madison ICEP designates this live activity for a maximum of 1.25 AMA PRA Category 1 Credits™.  Physicians should claim only the credit commensurate with the extent of their participation in the activity.
American Nurses Credentialing Center (ANCC)
The University of Wisconsin–Madison ICEP designates this live activity for a maximum of 1.0 ANCC contact hours.
American Psychological Association (APA)

| | |
| --- | --- |
| | Continuing Education (CE) credits for psychologists are provided through the co-sponsorship of the American Psychological Association (APA) Office of Continuing Education in Psychology (CEP). The APA CEP Office maintains responsibility for the content of the programs. |
Continuing Education Units
The University of Wisconsin–Madison ICEP, as a member of the University Professional & Continuing Education Association (UPCEA), authorizes this program for 0.125 continuing education units (CEUs) or 1.25 hours.
Archive
This is an accordion element with a series of buttons that open and close related content panels.
Angela Haeny, PhD | "APPLYING A SOCIAL JUSTICE LENS TO SUBSTANCE USE RESEARCH"
Josh Cisler, PhD | "LEARNING AND DECISION-MAKING IN PTSD"
Kiki D. Chang, MD | "PEDIATRIC BIPOLAR DISORDER: CLUES FOR EARLY IDENTIFICATION AND PREVENTION"
Samantha Meltzer-Brody, MD, MPH | "Innovation in Research and Treatment of Perinatal Depression"
Jessica Gold, MD, MS | " The Impact of the Pandemic on the Wellness of Healthcare Professionals -- and #howtohelp"
Megan Moreno, MD, MSED, MPH | "SOCIAL MEDIA AND ADOLESCENT MENTAL HEALTH"
Karen J. Parker, PhD | "ADVANCES IN DETECTING AND TREATING AUTISM"
Charles B. Nemeroff, MD, PhD | "Prediction of Disease Vulnerability and Treatment Response in Mood Disorders and PTSD: Personalized Medicine in Psychiatry"
Heather C. Abercrombie, Ph.D. | "NEUROCOGNITIVE SENSITIVITY TO CORTISOL IN DEPRESSION"
Anna Ratzliff, MD, PhD | "IMPLEMENTING COLLABORATIVE CARE: TRANSLATION FROM RESEARCH TO REAL WORLD"
Boris Birmaher, MD | "PREDICTING THE DEVELOPMENT OF BIPOLAR DISORDER AND MOOD RECURRENCES – TOWARD PERSONALIZED PSYCHIATRY"
Conor Liston, MD, PhD | "NEUROIMAGING BIOMARKERS FOR DIAGNOSING NEUROPHYSIOLOGICAL SUBTYPES OF DEPRESSION AND PREDICTING TREATMENT RESPONSE"
Melissa DelBello, MD, MS | "Neuropharmacology of Bipolar Disorder in Youth"
Daniel Pine, MD | "Using Neuroscience to Inform Clinical Thinking in Pediatric Anxiety"
Andrew H. Miller, MD | "Inflammation and Depression: Mechanisms, Mediators and Therapeutic Implications"
Bunmi O. Olatunji, PhD | "The Psychopathology of Disgust in Obsessive-Compulsive Disorder"
Mary Phillips, MD, MD | "Multimodal Neuroimaging - Neural Circuits and Mood Disorders: Toward Neural Biomarkers for Novel Interventions"
Diego Pizzagalli, PhD | "The Neuroscience of Major Depression: Focus on Anhedonia"
Kerry J. Ressler, MD, PhD | "Understanding Fear and PTSD: From Cells and Circuits to Behavior"
Carlos Schenck, MD | "What Should Psychiatrists Know About the Parasomnias?"
Clint Kilts, PhD | "The Acquired Brain States of Human Drug Addiction"
Amit Etkin, MD, PhD | "A Circuits-First Approach to Mental Illness"
Ryan Herringa, MD, PhD | "Trauma, PTSD, and Neurodevelopment in Youth"
Subscribe to Grand Rounds Updates
Subscribe to our newsletter to receive updates about Grand Rounds for the University of Wisconsin Psychiatry Department! We'll keep you informed about upcoming dates, times, and speakers.
Our Grand Rounds committee appreciates your input! If you have suggestions for speakers or topics, please email Michael Koenigs, PhD at mrkoenigs@wisc.edu
Grand Rounds Planning Committee: 
Erri Hewitt, PhD
Jeanie Jundt, RN, BSN
Michael Koenigs, PhD, RSS Chair
Jeffrey Mahlum, MD
Art Walaszek, MD
Amber Sebastian
Jennifer Noll