The Psychiatry Grand Rounds program is designed to educate faculty and trainees, as well as Madison area professionals and members of the public, and to foster opportunities for collaboration. Every two months, a distinguished guest speaker is invited to give a lecture, facilitate discussions, meet with faculty and trainees, and form valuable connections with members of the department.
Grand Rounds are open to the public and anyone is welcome to attend. Continuing Education credits are available to attendees. See below for more information on accreditation.
If you have suggestions for future speakers, topics, or general feedback for the Grand Rounds committee, please contact Jennifer Noll. We appreciate your input!
– Save the Dates – 
July 15, 2022: Sierra Carter, PhD
August 26, 2022: Heather Huang, MD & E. Vanessa Spearman-McCarthy, MD
November 18, 2022: Panel Discussion: Disabilities and Mental Health
January 13, 2023: Aron Janssen, MD
March 24, 2023: Holly Swartz, MD
July 15 @ 12:00 PM-1:15 PM
Hybrid Event – 6001 Research Park Blvd (WisPIC Commons) & via WebEx
Sierra Carter, PhD | UW Psychiatry Grand Rounds
Racial Trauma and Racial Health Disparities among Black American Populations: Examining Pathways to Healing, Collective Action, & Liberation
---
Talk Description:
The United States holds a historical legacy of oppression as well as a current sociopolitical climate of unrest due to the systemic perpetuation of injustice. Although there is a growing body of research literature on traditional conceptualizations of trauma in marginalized populations, there remains limited research that focuses on the confluence of racism and trauma in the lived experiences of these populations.
Research has demonstrated that racial discrimination is a significant and impactful contributing factor in accounting for racial disparities in mental and physical health across the life course. Within the racial discrimination literature, researchers have theorized about the extent to which experiences of racial discrimination can be viewed within the conceptualization of trauma as well as influence trauma symptoms (Bryant-Davis & Ocampo, 2005; Carter, 2007). Researchers further recognize the traumatic nature of experiences of racial discrimination and have demonstrated that these experiences can be associated with posttraumatic stress symptom reactions (Sibrava et al., 2019).
This talk will provide an overview of how Dr. Carter's research has demonstrated the ways that racial discrimination impacts the health and well-being of Black Americans, a marginalized population that disproportionately experiences racial health disparities influenced by racism- related stress. This talk will also further elucidate the importance of examining racial discrimination in the conceptualization of trauma experiences and treatments.
---
Learning Objectives:
Participants will be able to describe the importance of historical consciousness in understanding racism-related experiences (e.g., interpersonal, systemic/structural, & vicarious) and historical unjust legacies than can exacerbate current health disparities for Black Americans. 

Participants will be able to explain the unique challenges and clinical issues present in experiences of race-based stress and trauma among Black Americans. 

Participants will be able to identify potential avenues that can promote health equity and address the influence of racial discrimination on systems of engagement (e.g., the justice system & hospitals/healthcare). 
---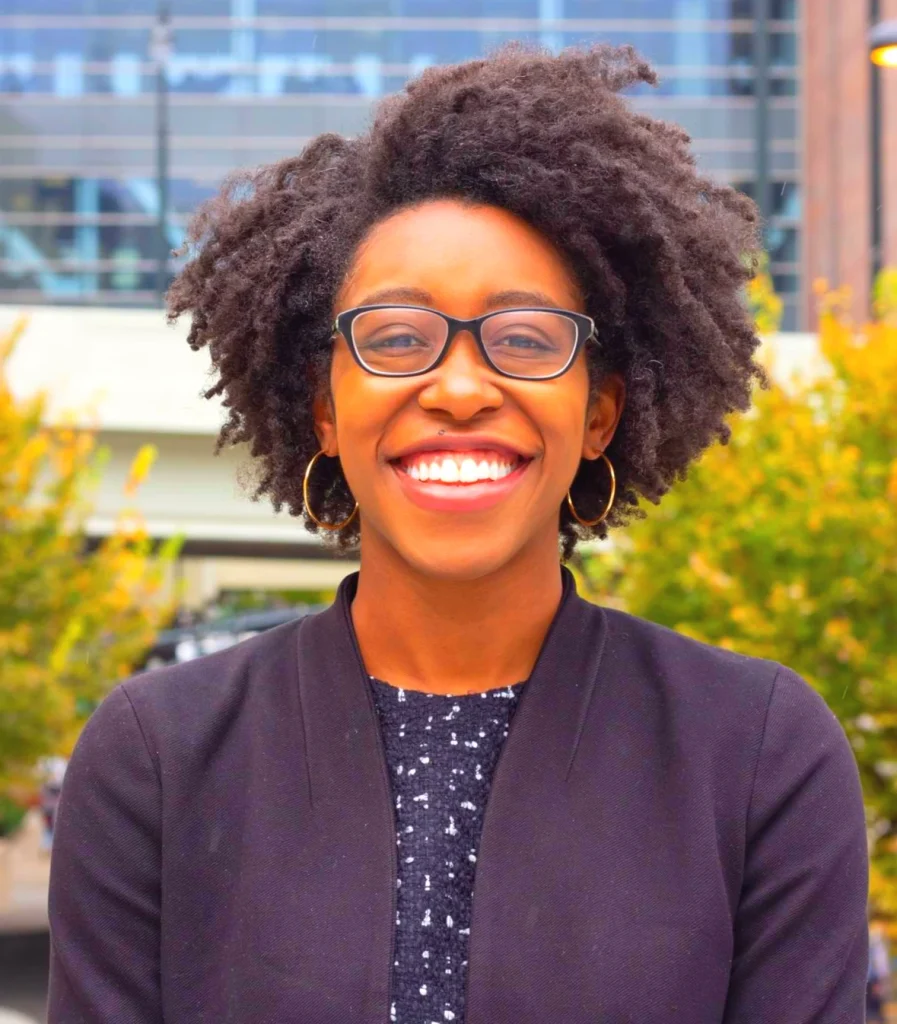 About the Speaker:
Dr. Carter's research focuses on racial health disparities and investigates how psychosocial and contextual stressors can affect both mental and physical health outcomes for underrepresented populations. She has had a long-standing interest in the ways that health disparities in African American populations arise and are maintained by psychological, physiological, and contextual processes. A common theme throughout much of her work has been examining how, across a life course, racial discrimination as an acute and chronic stressor can effect development and further exacerbate chronic illnesses and stress-related disorders.
Dr. Carter integrates clinical, physiological, and biobehavioral measurements in her research to aid in improved identification of mechanisms that can be targeted in prevention and/or treatment efforts to reduce racial health disparities. Her research program also examines how racial and cultural characteristics (e.g., racial identity, Africentric worldview, racial composition of communities, and place-based factors) influence health. This work utilizes a risk and resilience framework to further illuminate what may buffer the psychological and physical health impacts of racial discrimination. Her research in the area of risk and resilience aims to enhance our ability to tackle troubling health disparities in underserved and underrepresented communities.
---
Reading List:
The effect of early discrimination on accelerated aging among African Americans (Carter 2019)
Measuring the biological embedding of racial trauma among Black Americans utilizing the RDoC approach (Carter 2021)

August 26 @ 12:00 PM-1:15 PM
Virtual Event – via WebEx
Heather Huang, MD & E. Vanessa Spearman-McCarthy, MD | UW Psychiatry Grand Rounds
Navigating Social Injustices as Women of Color in Academic Medicine
Talk Description:
The world and culture of academic medicine has changed significantly in the past few decades. Greater percentages of women enter, and graduate medical schools compared to men, and more women are completing residency training than ever before. Yet in the post-training world women have far less representation in the higher echelons of academic leadership such as Vice Chairs, Department Chairs, and Chief Medical Officers.
This presentation will illuminate key elements women physicians navigate as they enter and accelerate through academia. Dr. Vanessa Spearman-McCarthy will discuss the emotional impact that social and racial injustices may have on practicing physicians. Dr. Heather Huang will explore the role implicit bias plays in the formation of inequalities, as well as examine how certain racial stereotypes (of Asian Americans) might develop from those implicit biases. The end of the presentation will begin the conversation of how academic institutions can foster an environment of Equity and Inclusion for women physicians.
---
Learning Objectives:
Describe how social injustices and racial trauma may impact a woman physician's career in academia.
Explore how implicit bias may impact a woman physician's career in academia.
Begin the conversation of "how do we move forward" in promoting Equity and Inclusion for a woman physician in academia
---
About the Speakers: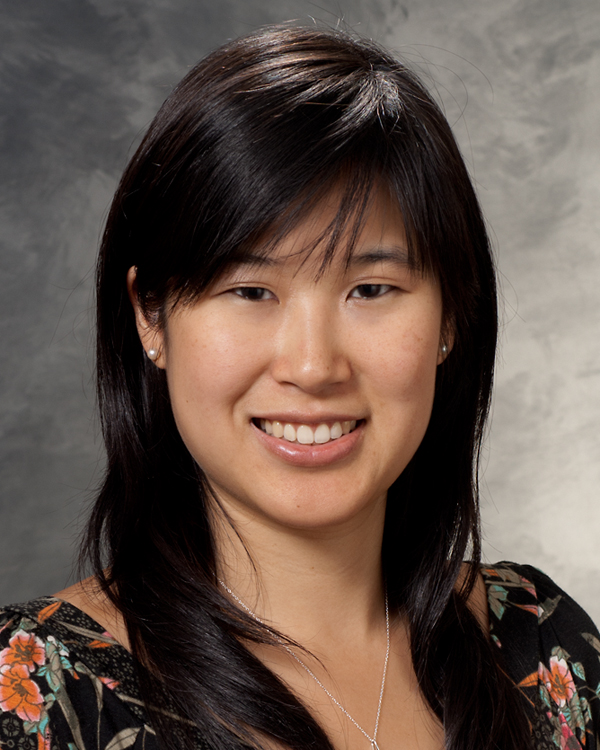 Dr. Heather Huang is a combined trained physician, double boarded in Internal Medicine and Psychiatry. She has additional training from the Chicago Institute for Psychoanalysis in their adult psychoanalytic psychotherapy program. Dr. Huang serves as the medical director for the UW Health Collaborative Care model, which integrates behavioral health services into primary care clinics. She is chair for several of the Department's conferences, including the Educational Conference series and Women's Mental Health conference. Dr. Huang is an active member in the Association of Medicine and Psychiatry, serving as the chair of the membership committee for 5 years and as a council member since 2011. She was awarded the prestigious Roger Kathol Pioneering Spirit Award in 2018, in recognition for her excellence in integrated care.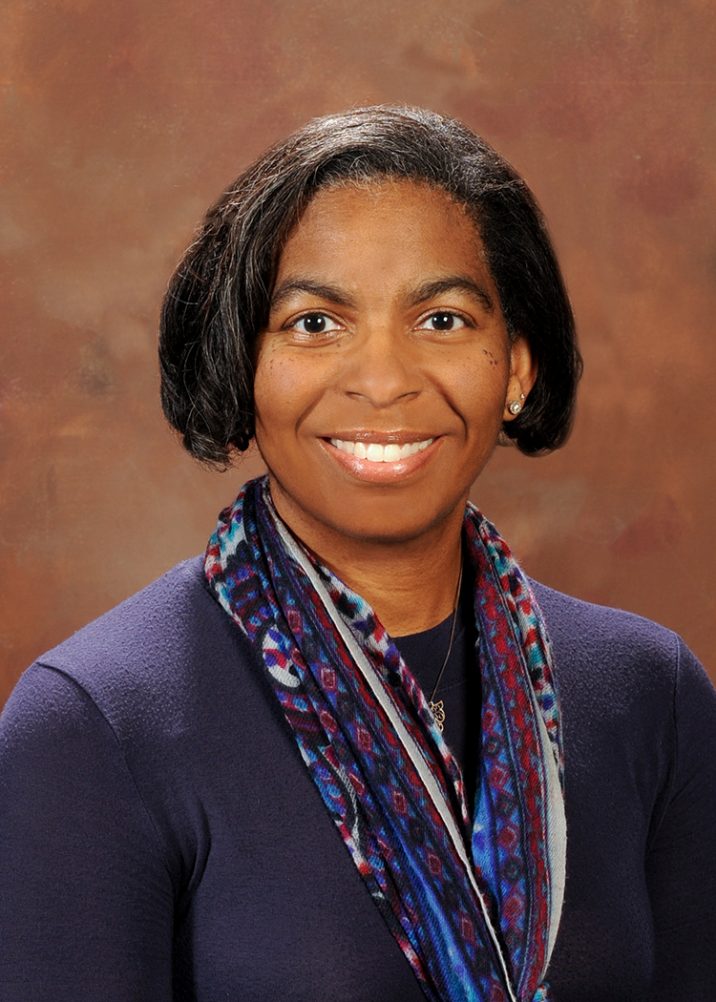 Dr. E. Vanessa Spearman-McCarthy is the Associate Dean for Learner, Diversity, and Inclusion as well as an Associate Professor with dual appointments in the departments of Internal Medicine and Psychiatry at Medical College of Georgia at Augusta University. Outside of Augusta University, she serves as the Chair of the Association of Medicine and Psychiatry Diversity, Equity, and Inclusion Committee as well as the Chair of the Health and Wellness Committee for the National Alumnae Association of Spelman College (NAASC).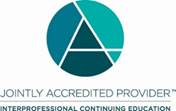 Credit Designation Statements
American Medical Association (AMA)
The University of Wisconsin–Madison ICEP designates this live activity for a maximum of 1.25 AMA PRA Category 1 Credits™.  Physicians should claim only the credit commensurate with the extent of their participation in the activity.
American Nurses Credentialing Center (ANCC)
The University of Wisconsin–Madison ICEP designates this live activity for a maximum of 1.0 ANCC contact hours.
American Psychological Association (APA)

| | |
| --- | --- |
| | Continuing Education (CE) credits for psychologists are provided through the co-sponsorship of the American Psychological Association (APA) Office of Continuing Education in Psychology (CEP). The APA CEP Office maintains responsibility for the content of the programs. |
Continuing Education Units
The University of Wisconsin–Madison ICEP, as a member of the University Professional & Continuing Education Association (UPCEA), authorizes this program for 0.125 continuing education units (CEUs) or 1.25 hours.
Archive
This is an accordion element with a series of buttons that open and close related content panels.
Matthew W. Johnson, PhD | "Psychedelics in the Treatment of Psychiatric Disorders"
Gregory Van Rybroek, PhD, JD | "Forensic Mental Health and the Law (and Mendota Mental Health Institute)"
Annesa Flentje, PhD | "Understanding & Reducing Substance Use and Other Health Disparities Among Sexual & Gender Minority Individuals"
Ruth Shim, MD, MPH | "Dismantling Structural Racism in Mental Health: Challenges and Opportunities"
Enrique W. Neblett, Jr., PhD | "Racism & Health Equity: Black Mental Health Matters"
Angela Haeny, PhD | "APPLYING A SOCIAL JUSTICE LENS TO SUBSTANCE USE RESEARCH"
Josh Cisler, PhD | "LEARNING AND DECISION-MAKING IN PTSD"
Kiki D. Chang, MD | "PEDIATRIC BIPOLAR DISORDER: CLUES FOR EARLY IDENTIFICATION AND PREVENTION"
Samantha Meltzer-Brody, MD, MPH | "Innovation in Research and Treatment of Perinatal Depression"
Jessica Gold, MD, MS | " The Impact of the Pandemic on the Wellness of Healthcare Professionals -- and #howtohelp"
Heather C. Abercrombie, Ph.D. | "NEUROCOGNITIVE SENSITIVITY TO CORTISOL IN DEPRESSION"
Megan Moreno, MD, MSED, MPH | "SOCIAL MEDIA AND ADOLESCENT MENTAL HEALTH"
Karen J. Parker, PhD | "ADVANCES IN DETECTING AND TREATING AUTISM"
Charles B. Nemeroff, MD, PhD | "Prediction of Disease Vulnerability and Treatment Response in Mood Disorders and PTSD: Personalized Medicine in Psychiatry"
Anna Ratzliff, MD, PhD | "IMPLEMENTING COLLABORATIVE CARE: TRANSLATION FROM RESEARCH TO REAL WORLD"
Boris Birmaher, MD | "PREDICTING THE DEVELOPMENT OF BIPOLAR DISORDER AND MOOD RECURRENCES – TOWARD PERSONALIZED PSYCHIATRY"
Conor Liston, MD, PhD | "NEUROIMAGING BIOMARKERS FOR DIAGNOSING NEUROPHYSIOLOGICAL SUBTYPES OF DEPRESSION AND PREDICTING TREATMENT RESPONSE"
Melissa DelBello, MD, MS | "Neuropharmacology of Bipolar Disorder in Youth"
Daniel Pine, MD | "Using Neuroscience to Inform Clinical Thinking in Pediatric Anxiety"
Andrew H. Miller, MD | "Inflammation and Depression: Mechanisms, Mediators and Therapeutic Implications"
Bunmi O. Olatunji, PhD | "The Psychopathology of Disgust in Obsessive-Compulsive Disorder"
Mary Phillips, MD, MD | "Multimodal Neuroimaging - Neural Circuits and Mood Disorders: Toward Neural Biomarkers for Novel Interventions"
Diego Pizzagalli, PhD | "The Neuroscience of Major Depression: Focus on Anhedonia"
Kerry J. Ressler, MD, PhD | "Understanding Fear and PTSD: From Cells and Circuits to Behavior"
Carlos Schenck, MD | "What Should Psychiatrists Know About the Parasomnias?"
Clint Kilts, PhD | "The Acquired Brain States of Human Drug Addiction"
Amit Etkin, MD, PhD | "A Circuits-First Approach to Mental Illness"
Ryan Herringa, MD, PhD | "Trauma, PTSD, and Neurodevelopment in Youth"
Subscribe to Grand Rounds Updates
Subscribe to our newsletter to receive updates about Grand Rounds for the University of Wisconsin Psychiatry Department! We'll keep you informed about upcoming dates, times, and speakers.
Our Grand Rounds committee appreciates your input! If you have suggestions for speakers or topics, please email Michael Koenigs, PhD at mrkoenigs@wisc.edu
Grand Rounds Planning Committee: 
Erri Hewitt, PhD
Jeanie Jundt, RN, BSN
Michael Koenigs, PhD, RSS Chair
Jeffrey Mahlum, MD
Art Walaszek, MD
Amber Sebastian
Jennifer Noll