Wisconsin Psychiatric Institute & Clinics
"Commons" Room 1616
6001 Research Park Blvd, Madison, WI 53719
About
The Psychiatry Grand Rounds program is designed to educate faculty and trainees, as well as Madison area professionals and members of the public, and to foster opportunities for collaboration. Every two months, a distinguished guest speaker is invited to WisPIC to give a lecture, facilitate discussions with trainees, meet with faculty, and form valuable connections with members of the department.
Grand Rounds are open to the public and anyone is welcome to attend. Continuing Medical Education units (CME's) are available to attendees.
Journal Clubs
On the Wednesday before each talk, there will be a Journal Club from 1:00 – 2:00pm in the HERI Classrooms.
These pre-talk Journal Clubs provide an opportunity for trainees and faculty to become familiar with the guest lecturer's work. Guest faculty have selected 3 publications related to the topic of their talk. This page contains links to the reading list where you can view and download the papers. CME credit is available for journal club participants as well.
Post-Talk Discussion
All trainees are invited to attend a discussion session and lunch with the guest lecturer following the Grand Rounds talk, from 1:30-2:15pm. This gives trainees an opportunity to ask questions related to research methods, clinical applications, public policy, advocacy, or career development. All Psychiatry residents, fellows, post-docs,  graduate students, and clinical psychology interns are invited to attend – however, you must register in advance. To RSVP,  please email Jennifer Noll with your name, affiliation to the department, and any dietary restrictions: jnoll3@wisc.edu
*** UPDATE: THIS EVENT HAS BEEN CANCELED DUE TO COVID-19 ***
MARCH 27 @ 8:00 AM

 – 9:00 AM


WisPIC Room 1616 | 6001 Research Park Blvd
Pediatric Bipolar Disorder:
Clues for Early Identification and Prevention
*** Part of the Briskey Family Bipolar Lecture Series ***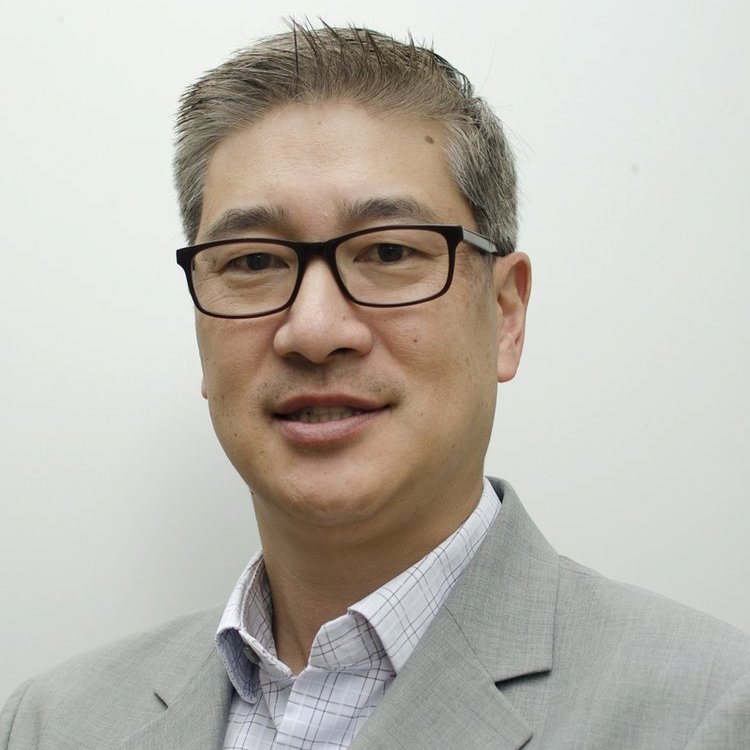 ---
Kiki D. Chang, MD is a Psychiatrist in private practice in Palo Alto, CA. He is a former Professor of Psychiatry and Behavioral Sciences at the Stanford University School of Medicine, Division of Child Psychiatry. He is also former Director of the Pediatric Bipolar Disorders Clinic, where he specialized in pediatric psychopharmacology and treatment of depression and bipolar disorder in children and adolescents. Dr. Chang also previously directed the Pediatric Psychopharmacology and Advanced Pediatric Psychopharmacology courses at Stanford.
Dr. Chang graduated cum laude from Princeton University and received his M.D. from the Tufts University School of Medicine. He completed his general psychiatry residency at the University of Cincinnati and his child psychiatry fellowship at Stanford University. After a postdoctoral research fellowship, Dr. Chang joined the Stanford faculty in 1999.
Dr. Chang is the recipient of the Eli Lilly Pilot Research Award from the American Academy of Child and Adolescent Psychiatry, the Klingenstein Third Generation Foundation Fellowship in Child and Adolescent Depression, and the 2003 American Psychiatric Association/AstraZeneca Young Minds in Psychiatry Award. He has been the recipient of two NARSAD Young Investigator Awards and has received a 5-year Career Development Award from the National Institutes of Health.
As Director of the Pediatric Bipolar Disorders Program, Dr. Chang conducts research into various facets of bipolar disorder. He is currently conducting phenomenologic, biologic, pharmacologic, and genetic studies of bipolar disorder in adults and children. These studies include brain imaging (MRI, MRS, fMRI) and medication trials. He is particularly interested in detecting prodromal bipolar disorder in children who might then be treated to prevent the development of full bipolar disorder. To do this, he has been studying children of parents with bipolar disorder who are at high risk for developing the disorder themselves.
Dr. Chang is the author of numerous papers and book chapters regarding bipolar disorder and pediatric psychopharmacology and has presented widely at national and international scientific conferences and meetings.
Additional Information about Kiki Chang, MD:
---
Talk Description:
Bipolar disorder (BD) is a chronic, debilitating illness with a lifetime worldwide prevalence of 2.4% and more disability-adjusted life-years lost than major neurological conditions or cancer.  Children with BD have a more severe course of illness with high relapse, recurrence, psychosocial impairment, substance use, and suicide at twice the rate of attempted suicides when compared to individuals with unipolar depression. Identification and recognition of symptoms that predate BD in youth would aid in early intervention and prevention efforts.  This presentation will discuss the clinical presentation of early and fully developed BD in youth, and discuss early intervention efforts so far to treat youth with early forms of BD to prevent development of full BD in their lifetime.
Learning objectives:
Accurately understand the early presentations of bipolar disorders in youth.
Consider alternate diagnoses for youth with irritability and mood difficulties
Discuss approaches to identifying and treating youth at high risk for bipolar disorder
Reading List: 
JUNE 12 @ 12:00 PM

 – 1:15 PM


WisPIC Room 1616 | 6001 Research Park Blvd
THE MEDIA, MISINFORMATION, AND MENTAL HEALTH:

 PROACTIVE S

OCIAL ADVOCACY FROM HASHTAGS TO SELF MAGAZINE AND EVERYTHING IN BETWEEN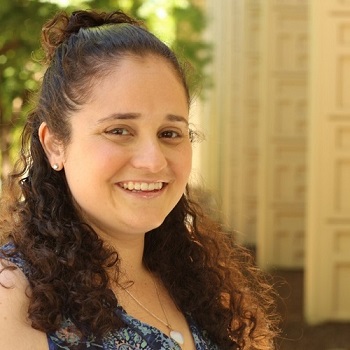 Jessica "Jessi" Gold, MD, MS
Assistant Professor
Department of Psychiatry
Washington University in St. Louis
---
Jessica ("Jessi") Gold, MD, MS, is an Assistant Professor in the Department of Psychiatry at Washington University in Saint Louis School of Medicine. She splits her clinical time between the Habif Health and Wellness Center and outpatient psychiatry at Barnes Jewish Hospital. She also teaches and mentors students and trainees, and is a regular writer for many media outlets.
Dr. Gold is a graduate of the University of Pennsylvania with a B.A. and M.S in Anthropology and a graduate of the Yale School of Medicine. She completed her residency training in Adult Psychiatry at Stanford University where she served as chief resident from 2017-2018. She has received numerous awards and accolades for her many contributions in the areas of mental health and psychiatry. She is a nationally recognized expert and speaks at national conferences, is interviewed regularly for news outlets, and consults for publishing and media.
Dr. Gold's areas of interest are in college mental health, women's mental health and gender equity, physician wellness, medical education, and the between popular media, stigma, and psychiatry. While she has published frequently in the more "traditional" methods of research papers and academic publications, she has also enjoyed teaching about mental health topics and decreasing stigma through writing for popular press outlets. She has been featured in, among others, Self, InStyle, Glamour, and the HuffPost. Some of her favorite articles have included writing about Judge Aquilina's handling of the Larry Nassar case and its importance for survivors, educating about how to prepare for psychotherapy, and writing first person accounts of sexual harassment in healthcare for the InStyle launch of TIME'S UP Healthcare. Through her advocacy, she has forged connections with other inspirational women in medicine that led to many collaborations on popular media, from interviews, to podcasts, to articles. Two such examples include her interview of New York Time's Best Selling Author, Dr. Jen Gunter, about her book for InStyle, and writing a piece on the illusory truth effect in the false link between gun violence and mental illness for TIME with Dr. Megan Ranney. It also led to the formation of TIME'S UP Healthcare, for which she serves on the steering committee and is a founding member.
In addition to her writing, Dr. Gold has presented on media as a tool for advocacy, leadership, and a way to combat misinformation nationally. She is very active on social media, particularly twitter (@drjessigold), and was named one of Medscape's top 20 physician influencers on social media in 2019. She believes in using this medium to connect with and educate her patients on issues surrounding psychiatry and other mental health topics and to put a face to psychiatry that can help destigmatize and humanize the field.
---
Mental health is often on the front page of newspapers, the lead story on social media feeds, or the focus of a television episode or movie. These stories tend to be sensational or carry with them significant biases, slants, and sometimes outright falsehoods. We must do a better job with the journalists and those who read the news. We can at the same time strive to communicate more effectively to our patients, their family members, and the public. ThisGrand Rounds will look at the ways the media landscape has changed for mental health using examples of both misinformation and successes, but will go one step further and using examples from her own experiences (from gun violence to celebrity overdoses), Dr. Gold will discuss potential ways for psychiatrists to respond as advocates in real time. As just one example of a way a psychiatrist can use social advocacy to combat shame and stigma, she will share some of her lessons learned as a full-time academic, but also a top 20 social media influencer according to Medscape, Co-Founder of TIME'S UP Healthcare, and writer for TIME, the HuffPo, and Self, among other outlets.
Learning objectives:
The learner will understand sources of information on mental health
The learner will describe ways to respond to mental health in the media
The learner will be asked to consider joining in advocacy in social media and popular press
Reading List:

1. Media-Related Education in Psychiatry Residency Programs
2. Here's What I Tell My Patients Who Are Worried About 'Antidepressant Withdrawal' (Self.com)
3. The Dangers of Linking Gun Violence and Mental Illness (Time.com)
4. Is There an Opioid Overdose on Board? (addictionhope.com)
JULY 24 @ 12:00 PM

 – 1:15 PM


WisPIC Room 1616 | 6001 Research Park Blvd
Adverse Childhood Experiences and the Science of Risk and Resilience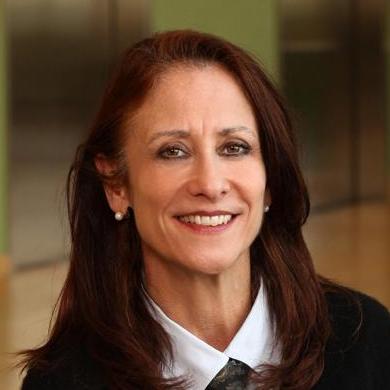 Joan Kaufman, PhD
Director of Research,
Center for Child and Family Traumatic Stress
Kennedy Krieger Institute
---
Joan Kaufman, Ph.D. is Director of Research at the Center for Child and Family Traumatic Stress at Kennedy Krieger Institute.  She also holds appointments in the Department of Psychiatry and the School of Public Health at Johns Hopkins.
Dr. Kaufman received her Ph.D. in Clinical Psychology from Yale University where she served on faculty in the Department of Psychiatry from 1998-2015.  In 2015 she was recruited to Baltimore to serve as Director of Research at the Center for Child and Family Traumatic Stress at Kennedy Krieger Institute.  She also holds an appointment as a Professor of Psychiatry at Johns Hopkins School of Medicine and in the division of Mental Health at Johns Hopkins Bloomberg School of Public Health.
Dr. Kaufman's research is in the area of child abuse and neglect, spans from neurobiology to social policy, and uses tools from psychology, genetics, and neuroscience to understand resilience and mechanisms of disease risk associated with early adversity. She has received consistent funding from the National Institute of Health for her research, and has published over 100 peer-reviewed professional articles and book chapters.  She also authored the book Broken Three Times: A Story of Child Abuse in America (Oxford University Press; https://www.amazon.com/Broken-Three-Times-Story-America/dp/0199399158), which is a narrative non-fiction story that follows one family through the child welfare system, with each chapter providing launching points for discussing state-of-the-art policy, practice, and scientific updates.   Dr. Kaufman is also first author on paper-and-pencil KSADS child psychiatric diagnostic interview which has been translated into more than 30 languages, and served as co-Principal Investigator on the grants funded to update the KSADS to a web-based computer-administered format.  As one of the principal developers of the KSADS, Dr. Kaufman has served as a consultant on numerous federally-funded and industry-sponsored child psychiatric clinical trials.
Dr. Kaufman's research focuses on two areas of investigation:
1) Research on risk and resilience in maltreated children; and
2) Child psychiatric assessment and studies in support of the National Institute of Mental Health's Research Domain Criteria (RDoC) initiative which aims to develop the necessary database to derive a new psychiatric nomenclature informed by neuroscience, genetics, and psychology.
These two lines of research are synergistic and interrelated, with the study of maltreated individuals having a number of advantages for the RDoC project, including: the study of a subset of patients that are frequently treatment resistant to standard clinical interventions; examination of a relatively homogenous sample with the onset of psychopathology proposed to be associated with stress-related mechanisms; and well-established relevant animal models to facilitate translational research.
Our investigations utilize clinical assessment, neuroimaging (e.g., structural, fMRI fear conditioning paradigm, resting state connectivity), and genetics (e.g., polymorphisms, epigenetic markers) research methods, with the goal of understanding the effects of early adversity on later development and factors that modify outcomes. Our program of research with maltreated children is broad, with a focus that spans from neurobiology to social policy.
Interview: 
https://www.kennedykrieger.org/stories/potential-magazine/winter-2015/question-and-answer-talking-trauma-early-childhood-trauma-stress
---
Learning objectives:
__
__
__
Reading List:
__
__
__
September 18 @ 12:00 PM

 – 1:15 PM


WisPIC Room 1616 | 6001 Research Park Blvd
Speaker/Topic TBA
This Grand Rounds talk will follow the annual Greenfield Memorial Lecture (held on Thursday, September 17 from 5:00-6:30pm)
NOVEMBER 13 @ 12:00 PM

 – 1:15 PM


WisPIC Room 1616 | 6001 Research Park Blvd
TITLE TBA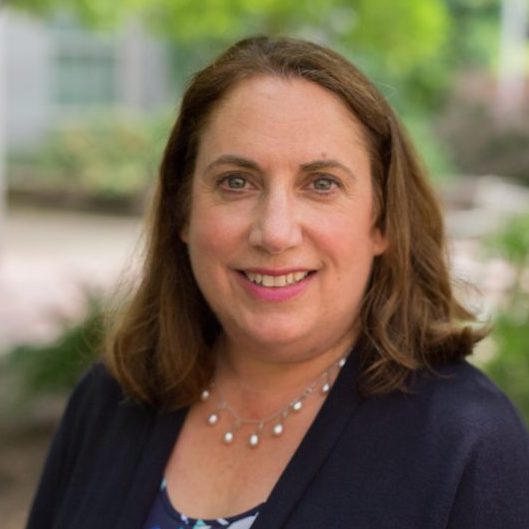 Samantha Meltzer-Brody, MD, MPH
Assad Meymandi Distinguished Professor and Chair
Director, UNC Center for Women's Mood Disorders
UNC School of Medicine
---
Dr. Samantha Meltzer-Brody, MD, MPH, is the Assad Meymandi Distinguished Professor and Chair of the Department of Psychiatry in the UNC School of Medicine. She also serves as the Director for the UNC Center for Women's Mood Disorders.
Her current research efforts are focused primarily on Perinatal Depression and she is currently funded by multiple NIH grants to investigate epidemiologic, genetic, and other biomarker models of perinatal depression. She established the international postpartum depression consortium (PACT) and is the co-I of the PPD ACT app, a smart phone study that is a large international genetic study of postpartum depression and postpartum psychosis. Dr. Meltzer-Brody and colleagues also investigate novel treatment options for depression in perinatal women and she is the academic PI for the brexanolone clinical trials. She also collaborates with colleagues on global health efforts including perinatal mental health in Malawi, Africa. Dr. Meltzer-Brody has been named one of the "Top 10 Women in Medicine" from the Triangle Business Journal and is the 2016 recipient of the North Carolina Psychiatric Association Eugene Hargrove Award and the 2015 Arnold Kaluzny Distinguished Alumni Award, from Public Health Leadership Program of the UNC School of Public Health
She is also the founder of the Taking Care of Our Own Program, a resource for UNC School of Medicine and Health Care employees.
---
Learning objectives:
__
__
__
Reading List: 
__
__
__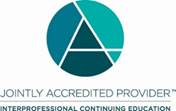 Accreditation Statement
In support of improving patient care, the University of Wisconsin-Madison ICEP is jointly accredited by the Accreditation Council for Continuing Medical Education (ACCME), the Accreditation Council for Pharmacy Education (ACPE), and the American Nurses Credentialing Center (ANCC) to provide continuing education for the healthcare team.

Credit Designation Statement:
The University of Wisconsin-Madison ICEP designates this live activity for a maximum of 1.0 AMA PRA Category 1 Credit(s)TM.  Physicians should claim only the credit commensurate with the extent of their participation in the activity. The University of Wisconsin–Madison ICEP, as a member of the University Professional & Continuing Education Association (UPCEA), authorizes this program for 0.1 CEUs or 1.0 hour.
Archive
This is an accordion element with a series of buttons that open and close related content panels.
Megan Moreno, MD, MSED, MPH
Karen J. Parker, PhD
Charles B. Nemeroff, MD, PhD
Heather C. Abercrombie, Ph.D.
Anna Ratzliff, MD, PhD
Boris Birmaher, MD
Conor Liston, MD, PhD
Melissa DelBello, MD, MS
Daniel Pine, MD
Andrew H. Miller, MD
Bunmi O. Olatunji, PhD
Mary Phillips, MD, MD
Diego Pizzagalli, PhD
Kerry J. Ressler, MD, PhD
Carlos Schenck, MD
Clint Kilts, PhD
Amit Etkin, MD, PhD
Ryan Herringa, MD, PhD
Subscribe to Grand Rounds Updates
Subscribe to our newsletter to receive updates about Grand Rounds for the University of Wisconsin Psychiatry Department! We'll keep you informed about upcoming dates, times, and speakers.
Our Grand Rounds committee appreciates your input! If you have suggestions for speakers or topics, please email Michael Koenigs, PhD at mrkoenigs@wisc.edu
Grand Rounds Planning Committee: 
Michael Koenigs, PhD
Art Walaszek, MD
Amber Sebastian
Jennifer Noll