The Psychiatry Grand Rounds program is designed to educate faculty and trainees, as well as Madison area professionals and members of the public, and to foster opportunities for collaboration. Every two months, a distinguished guest speaker is invited to give a lecture, facilitate discussions, meet with faculty and trainees, and form valuable connections with members of the department.
Grand Rounds are open to the public and anyone is welcome to attend. Continuing Education credits are available to attendees. See below for more information on accreditation.
If you have suggestions for future speakers, topics, or general feedback for the Grand Rounds committee, please contact Jennifer Noll. We appreciate your input!
– Save the Dates –
Jan 29: Kiki Chang, MD
Feb 26: TBA
May 28: TBA
July 30: Angela Haeny, PhD
Sep 17: TBA
Oct 15: Enrique W. Neblett Jr., PhD
Nov 12: Annesa Flentje, PhD
JANUARY 29 @ 12:00 PM

 – 1:15 PM
Via WebEx
PEDIATRIC BIPOLAR DISORDER:
CLUES FOR EARLY IDENTIFICATION AND PREVENTION
*** Part of the Briskey Family Bipolar Lecture Series ***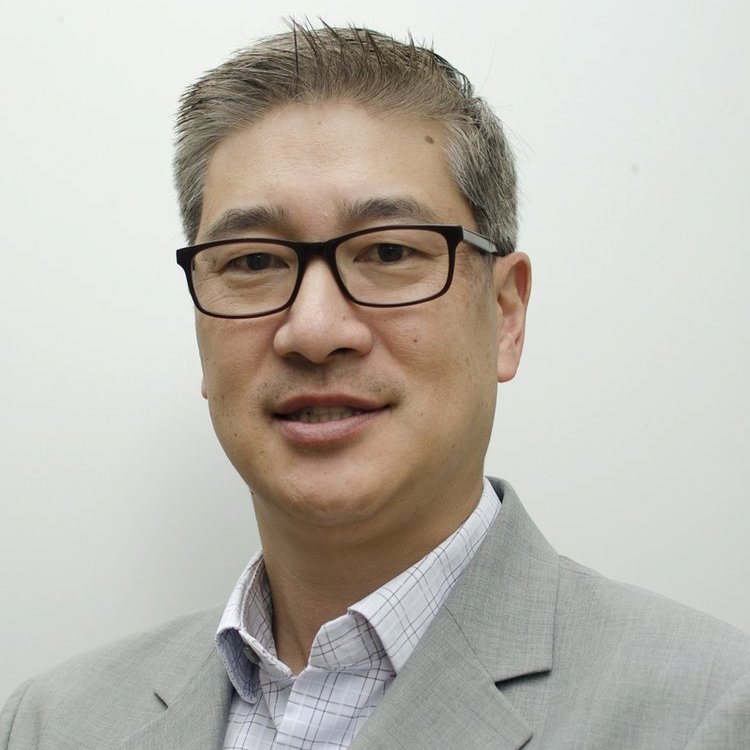 Kiki D. Chang, MD
Former Director of the Pediatric Bipolar Disorders Clinic
Stanford University School of Medicine, Division of Child Psychiatry
Learning Objectives:
Accurately understand the early presentations of bipolar disorders in youth.
Consider alternate diagnoses for youth with irritability and mood difficulties
Discuss approaches to identifying and treating youth at high risk for bipolar disorder
Talk Description:
Bipolar disorder (BD) is a chronic, debilitating illness with a lifetime worldwide prevalence of 2.4% and more disability-adjusted life-years lost than major neurological conditions or cancer.  Children with BD have a more severe course of illness with high relapse, recurrence, psychosocial impairment, substance use, and suicide at twice the rate of attempted suicides when compared to individuals with unipolar depression. Identification and recognition of symptoms that predate BD in youth would aid in early intervention and prevention efforts.  This presentation will discuss the clinical presentation of early and fully developed BD in youth, and discuss early intervention efforts so far to treat youth with early forms of BD to prevent development of full BD in their lifetime.
---
About the Speaker:
Kiki D. Chang, MD is a Psychiatrist in private practice in Palo Alto, CA. He is a former Professor of Psychiatry and Behavioral Sciences at the Stanford University School of Medicine, Division of Child Psychiatry. He is also former Director of the Pediatric Bipolar Disorders Clinic, where he specialized in pediatric psychopharmacology and treatment of depression and bipolar disorder in children and adolescents. Dr. Chang also previously directed the Pediatric Psychopharmacology and Advanced Pediatric Psychopharmacology courses at Stanford.
Dr. Chang graduated cum laude from Princeton University and received his M.D. from the Tufts University School of Medicine. He completed his general psychiatry residency at the University of Cincinnati and his child psychiatry fellowship at Stanford University. After a postdoctoral research fellowship, Dr. Chang joined the Stanford faculty in 1999.
Dr. Chang is the recipient of the Eli Lilly Pilot Research Award from the American Academy of Child and Adolescent Psychiatry, the Klingenstein Third Generation Foundation Fellowship in Child and Adolescent Depression, and the 2003 American Psychiatric Association/AstraZeneca Young Minds in Psychiatry Award. He has been the recipient of two NARSAD Young Investigator Awards and has received a 5-year Career Development Award from the National Institutes of Health.
As Director of the Pediatric Bipolar Disorders Program, Dr. Chang conducts research into various facets of bipolar disorder. He is currently conducting phenomenologic, biologic, pharmacologic, and genetic studies of bipolar disorder in adults and children. These studies include brain imaging (MRI, MRS, fMRI) and medication trials. He is particularly interested in detecting prodromal bipolar disorder in children who might then be treated to prevent the development of full bipolar disorder. To do this, he has been studying children of parents with bipolar disorder who are at high risk for developing the disorder themselves.
Dr. Chang is the author of numerous papers and book chapters regarding bipolar disorder and pediatric psychopharmacology and has presented widely at national and international scientific conferences and meetings.
Additional Information about Kiki Chang, MD:
https://www.gmeded.com/faculty/kiki-d-chang-md
PBS Interview:
https://www.pbs.org/wgbh/pages/frontline/medicatedchild/interviews/chang.html
---
Reading List: 
---
Webex Information: 
---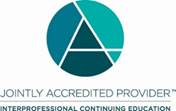 Credit Designation Statements
American Medical Association (AMA)
The University of Wisconsin–Madison ICEP designates this live activity for a maximum of 1.25 AMA PRA Category 1 Credits™.  Physicians should claim only the credit commensurate with the extent of their participation in the activity.
American Nurses Credentialing Center (ANCC)
The University of Wisconsin–Madison ICEP designates this live activity for a maximum of 1.0 ANCC contact hours.
American Psychological Association (APA)

| | |
| --- | --- |
| | Continuing Education (CE) credits for psychologists are provided through the co-sponsorship of the American Psychological Association (APA) Office of Continuing Education in Psychology (CEP). The APA CEP Office maintains responsibility for the content of the programs. |
Continuing Education Units
The University of Wisconsin–Madison ICEP, as a member of the University Professional & Continuing Education Association (UPCEA), authorizes this program for 0.125 continuing education units (CEUs) or 1.25 hours.
Archive
This is an accordion element with a series of buttons that open and close related content panels.
Samantha Meltzer-Brody, MD, MPH
Jessica Gold, MD, MS
Megan Moreno, MD, MSED, MPH
Karen J. Parker, PhD
Charles B. Nemeroff, MD, PhD
Heather C. Abercrombie, Ph.D.
Anna Ratzliff, MD, PhD
Boris Birmaher, MD
Conor Liston, MD, PhD
Melissa DelBello, MD, MS
Daniel Pine, MD
Andrew H. Miller, MD
Bunmi O. Olatunji, PhD
Mary Phillips, MD, MD
Diego Pizzagalli, PhD
Kerry J. Ressler, MD, PhD
Carlos Schenck, MD
Clint Kilts, PhD
Amit Etkin, MD, PhD
Ryan Herringa, MD, PhD
Subscribe to Grand Rounds Updates
Subscribe to our newsletter to receive updates about Grand Rounds for the University of Wisconsin Psychiatry Department! We'll keep you informed about upcoming dates, times, and speakers.
Our Grand Rounds committee appreciates your input! If you have suggestions for speakers or topics, please email Michael Koenigs, PhD at mrkoenigs@wisc.edu
Grand Rounds Planning Committee: 
Erri Hewitt, PhD
Jeanie Jundt, RN, BSN
Michael Koenigs, PhD, RSS Chair
Jeffrey Mahlum, MD
Art Walaszek, MD
Amber Sebastian
Jennifer Noll