About
The Psychiatry Grand Rounds program is designed to educate faculty and trainees, as well as foster opportunities for collaboration. Every two months, a distinguished guest speaker is invited to WisPIC to give a lecture, facilitate discussions with trainees, meet with faculty, and form valuable connections with members of the department.
Grand Rounds are open to the public and anyone is welcome to attend. Continuing Medical Education units (CME's) are available to attendees.
Journal Clubs
On the Wednesday before each talk, there will be a Journal Club from 1:00 – 2:00pm in the HERI Classrooms.
These pre-talk Journal Clubs provide an opportunity for trainees and faculty to become familiar with the guest lecturer's work. Guest faculty have selected 3 publications related to the topic of their talk. This page contains links to the reading list where you can view and download the papers. CME credit is available for journal club participants as well.
Post-Talk Discussion
All trainees are invited to attend a discussion session and lunch with the guest lecturer following the Grand Rounds talk, from 1:30-2:15pm. This gives trainees an opportunity to ask questions related to research methods, clinical applications, public policy, advocacy, or career development. All Psychiatry residents, fellows, post-docs,  graduate students, and clinical psychology interns are invited to attend – however, you must register in advance. To RSVP,  please email Jennifer Noll with your name, affiliation to the department, and any dietary restrictions: jnoll3@wisc.edu
Fridays | 12:00 – 1:15pm
WisPIC Commons Room
6001 Research Park Blvd, Madison, WI 53719
Psychiatry Grand Rounds Schedule Poster:
NEUROIMAGING BIOMARKERS FOR DIAGNOSING NEUROPHYSIOLOGICAL SUBTYPES OF DEPRESSION AND PREDICTING TREATMENT RESPONSE
MARCH 8 @ 12:00 PM – 1:15 PM
WisPIC Commons Room 1616
6001 Research Park Blvd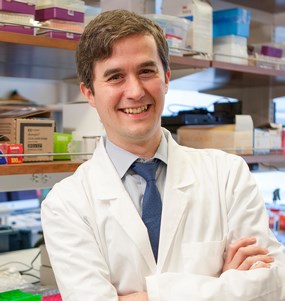 Conor Liston, MD, PhD
Assistant Professor of Neuroscience
Brain and Mind Research Institute
and Department of Psychiatry
Weill Cornell Medicine
---
Conor Liston, MD, PhD is an Associate Professor of Neuroscience and Psychiatry in the Feil Family Brain and Mind Research Institute and the Department of Psychiatry at Weill Cornell Medicine. The long-term goals of his research program are to define mechanisms by which prefrontal cortical brain circuits support learning, memory, and motivation, and to understand how these functions are disrupted in depression, addictions, and other stress-related psychiatric disorders. To this end, experiments in his lab integrate optogenetic tools and genetically encoded calcium indicators with two-photon imaging and functional MRI, and his team is actively developing new methods for quantifying prefrontal cortical microcircuit dynamics in genetically defined neuronal subtypes. They are also developing novel neuroimaging tools for informing psychiatric diagnosis in human populations and predicting treatment response to transcranial magnetic stimulation (TMS) and other neurostimulatory antidepressant interventions.
Dr. Liston graduated summa cum laude from Harvard College in 1998, and received his PhD and MD from The Rockefeller University and Weill Cornell Medicine in 2007 and 2008, respectively, where he was supported by a Paul and Daisy Soros Fellowship for New Americans. He subsequently completed his residency in psychiatry at NewYork–Presbyterian Hospital and postdoctoral training at Stanford University. He returned to Weill Cornell as an Assistant Professor in 2014. His research has been recognized with awards from the Klingenstein-Simons Foundation Fund, the Rita Allen Foundation, the Dana Foundation, the Doris Duke Charitable Foundation, and the One Mind Institute. Dr. Liston is also a clinically active psychiatrist specializing in the management of treatment-resistant mood disorders.
Reading List: 
1.Circadian glucocorticoid oscillations promote learning-dependent synapse formation and maintenance
2.Resting-state connectivity biomarkers define neurophysiological subtypes of depression
PREDICTING THE DEVELOPMENT OF BIPOLAR DISORDER AND MOOD RECURRENCES – TOWARD PERSONALIZED PSYCHIATRY
*** Part of the Briskey Family Bipolar Lecture Series ***
APRIL 19 @ 12:00 PM – 1:15 PM
WisPIC Commons Room 1616
6001 Research Park Blvd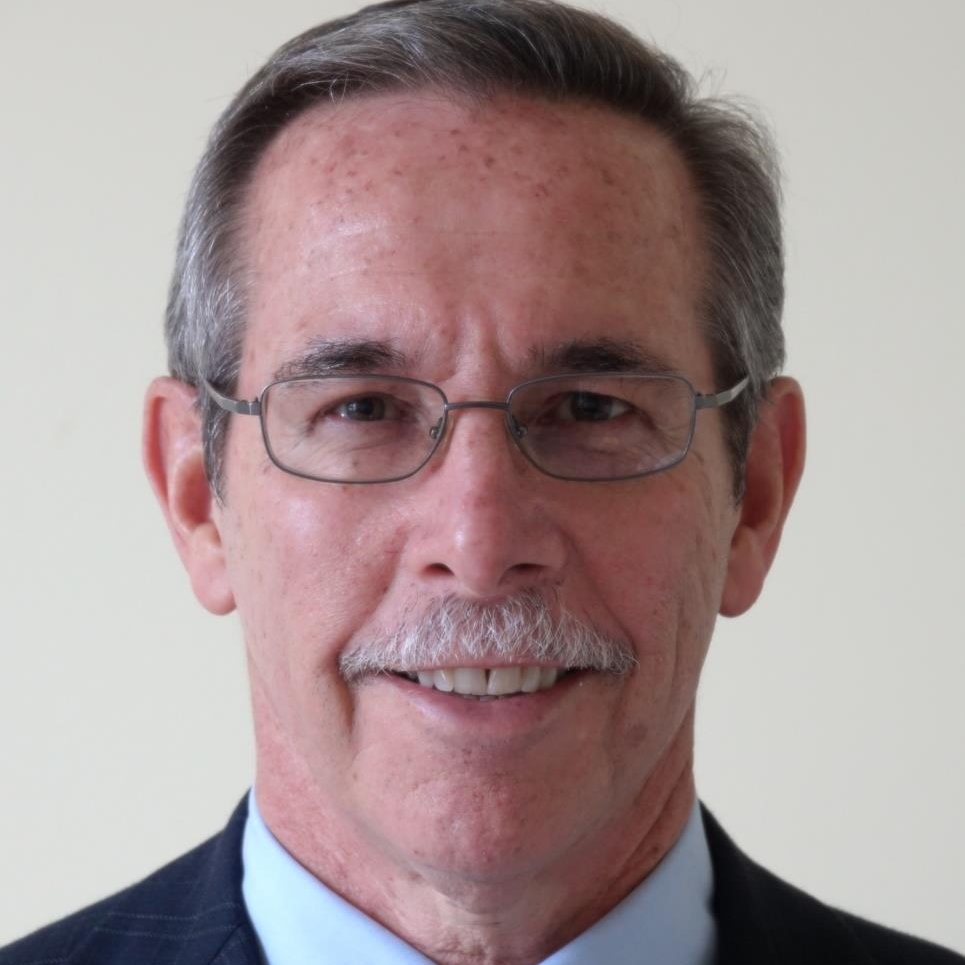 Boris Birmaher, MD
Endowed Chair in Early Onset Bipolar Disease and Professor of Psychiatry
Director, Child and Adolescent Bipolar Spectrum Services
Co-Director, Psychiatry Research Pathway Program
University of Pittsburgh
---
Learning objectives:
To describe the prodromal symptoms of bipolar disorder
To describe the course and outcome of bipolar disorder in youth and the factors associated with increases risk for recurrences
To describe the use of "risk calculators" to predict "personalized" risk to develop bipolar disorder as well as the risk of recurrences.
---
Dr. Birmaher is the Endowed Chair in Early Onset Bipolar Disease and Professor of Psychiatry at the University of Pittsburgh, School of Medicine and serves as the Co-Director of the Psychiatry Research Pathway program and the Director of the Child and Adolescent Bipolar Spectrum Services.  He received his medical degree from Valle University in Cali, Colombia; completed training in general psychiatry at the Hebrew University in Jerusalem, Israel, and child psychiatry at Columbia University, New York.
Dr Birmaher is a leader in the study and treatment of pediatric mood and anxiety disorders. In addition, his research has concentrated in describing the predictors, risk factors, course and treatment of childhood-onset bipolar disorder.  Throughout his career, he has served as the Principal, Co-Principal or co-investigator for over 25 federally-sponsored research grants and projects.  He has authored or co-authored more than 430 publications, numerous book chapters as well as his own book, New Hope for Children and Teens with Bipolar Disorder.  Dr. Birmaher has been the recipient of numerous awards over the years including the Colvin Prize for Outstanding Achievement in Mood Disorders Research in 2013 and the Ittleson Award for Research in Child and Adolescent Psychiatry in 2014.  In 2018, he received the Gerald L Klerman Senior Investigator Award and the Lifelong Fellow Award from the American Psychiatric Association. For four years and until 10/2018 he was the Program Chair of the American Academy of Child and Adolescent Psychiatry and recently was named Counselor-At-Large of the same association. Through his research, clinical and mentoring activities, Dr. Birmaher has increased our understanding of the risk factors for mood and anxiety disorders, developed and implemented innovative treatments to improve the lives of patients and their families, and trained the next generation of educators, clinicians and researchers.
Reading List: 
Assessment of a Person-Level Risk Calculator to Predict New-Onset Bipolar Spectrum Disorder in Youth at Familial Risk
 Longitudinal Trajectories and Associated Baseline Predictors in Youths With Bipolar Spectrum Disorders
IMPLEMENTING COLLABORATIVE CARE:
TRANSLATION FROM RESEARCH TO REAL WORLD
JUNE 28 @ 12:00 PM – 1:15 PM
WisPIC Commons Room 1616
6001 Research Park Blvd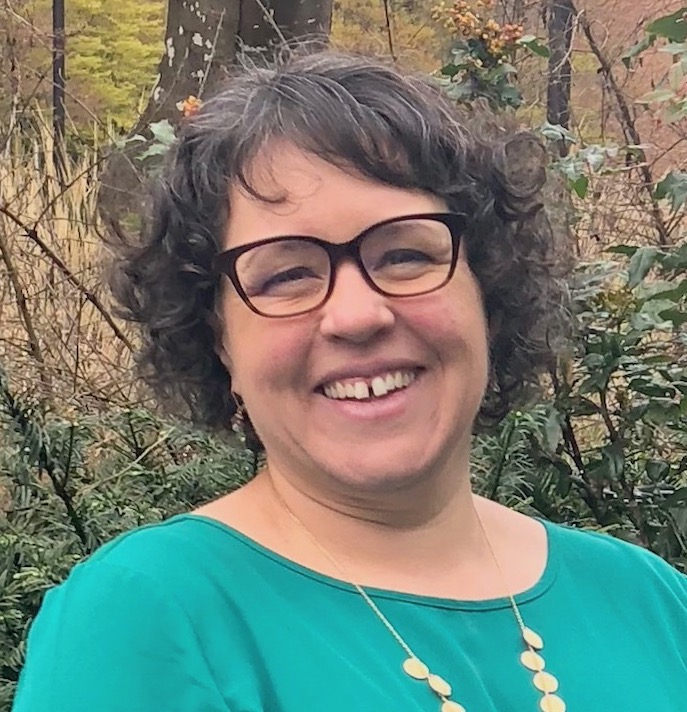 Anna Ratzliff, MD, PhD
Associate Professor
Depression Therapy Research Endowed Professorship
Director, AIMS Center
Director, UW Integrated Care Training Program
Learning Objectives:
1)      List common barriers and facilitators to collaborative care implementation.
2)      Describe five phases to implementation of collaborative care.
3)      Name common factors influencing the sustainability of collaborative care.
This lecture will provide a brief overview of the collaborative care model (CoCM) and review current thinking about implementation of this approach to deliver mental health treatment in primary care settings.  An approach to the five phase of implementation will be discussed including common barriers and facilitators.
---
Dr. Anna Ratzliff is a national expert on collaborative care and specifically, on training teams to implement and deliver mental health treatment in primary care settings. Her passion for translating complex research ideas into practical real-world applications began when she received her MD and PhD in Anatomy and Neurobiology as part of the Medical Scientist Training Program at the University of California at Irvine.  She currently is an Associate Professor in the Department of Psychiatry and Behavioral Sciences at the University of Washington where she has developed expertise in suicide prevention training, mental health workforce development, adult learning best practices, and mentorship. Dr. Ratzliff is the Director of the AIMS Center (Advancing Integrated Mental Health Solutions), is the Director of the UW Integrated Care Training Program for residents and fellows, and leads a national collaborative care training program for the American Psychiatric Association's Transforming Clinical Practices Initiative grant. For more information on collaborative care please visit the AIMS Center Website (aims.uw.edu), the UW Integrated Care Training Program (ictp.uw.edu).
Reading List:
NEUROCOGNITIVE SENSITIVITY TO CORTISOL IN DEPRESSION
AUGUST 23 @ 12:00 PM – 1:15 PM
WisPIC Commons Room 1616
6001 Research Park Blvd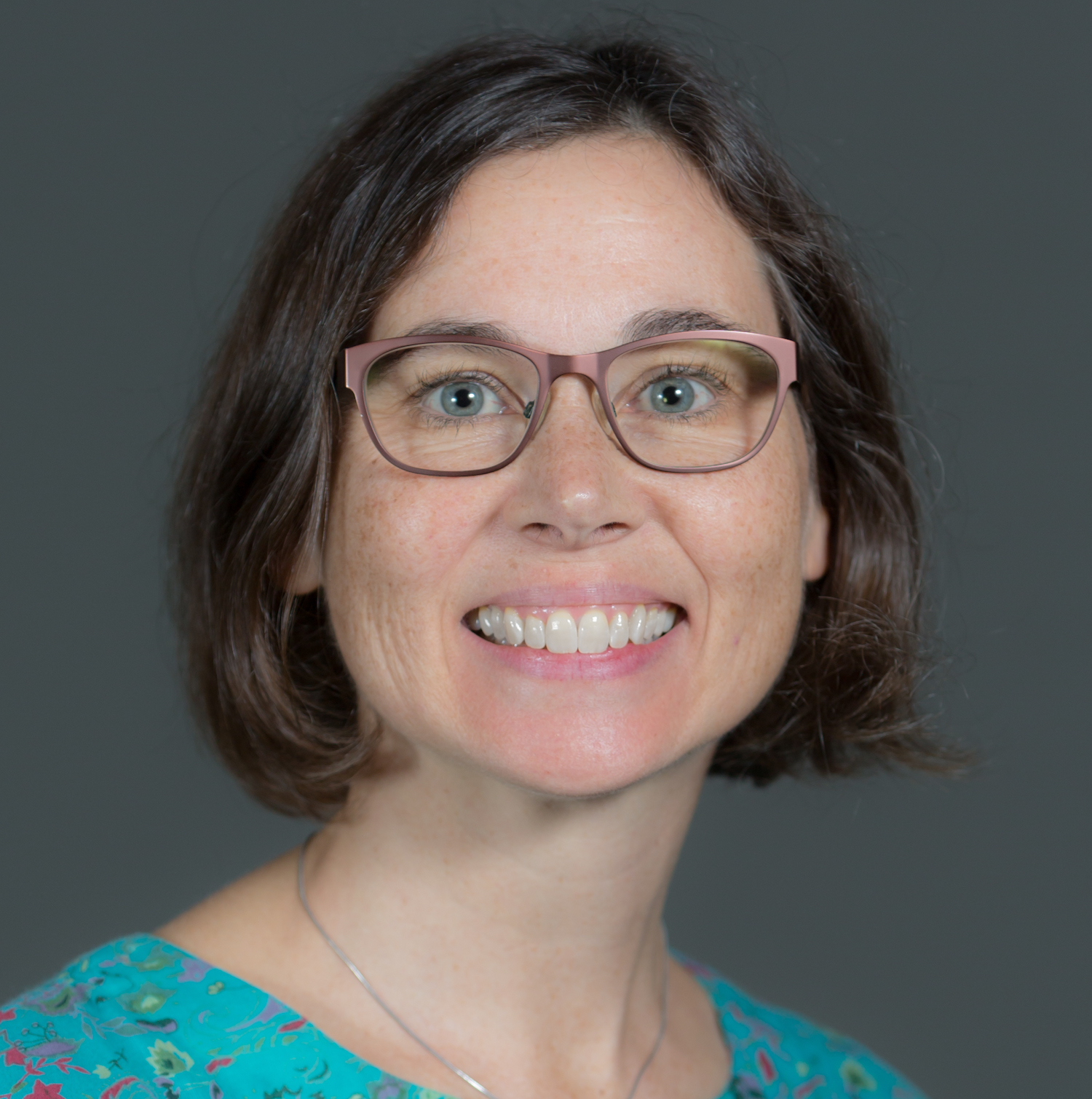 Heather C. Abercrombie, Ph.D.
Associate Professor (CHS)
University of Wisconsin-Madison
School of Medicine and Public Health
Department of Psychiatry
---
Many individuals with depression show "glucocorticoid resistance," which reflects systemic and cellular insensitivity to the stress-related hormone cortisol.  However, the neural and psychological relevance of glucocorticoid resistance is unknown. This is a huge gap in our knowledge, because basic research shows that cortisol has potent yet variable effects on psychological function. Our research addresses this knowledge gap, and we have shown that glucocorticoid resistance is related to negatively biased emotional memory and related neural circuitry. Importantly, we have also shown that cortisol augmentation ameliorates negative memory bias in depression, particularly in glucocorticoid resistant individuals. Taken together, these findings suggest that glucocorticoid resistance is related to core psychological features of depression, and that boosting cortisol signal may be psychologically beneficial in glucocorticoid resistant individuals with depression.
Reading List:
Greenfield Lecture – Thursday, September 19 | 5:oopm
Grand Rounds – Friday, September 20 | 12:00pm
* Details TBA *
ADVANCES IN DETECTING AND TREATING AUTISM
NOVEMBER 15 @ 12:00 PM – 1:15 PM
WisPIC Commons Room 1616
6001 Research Park Blvd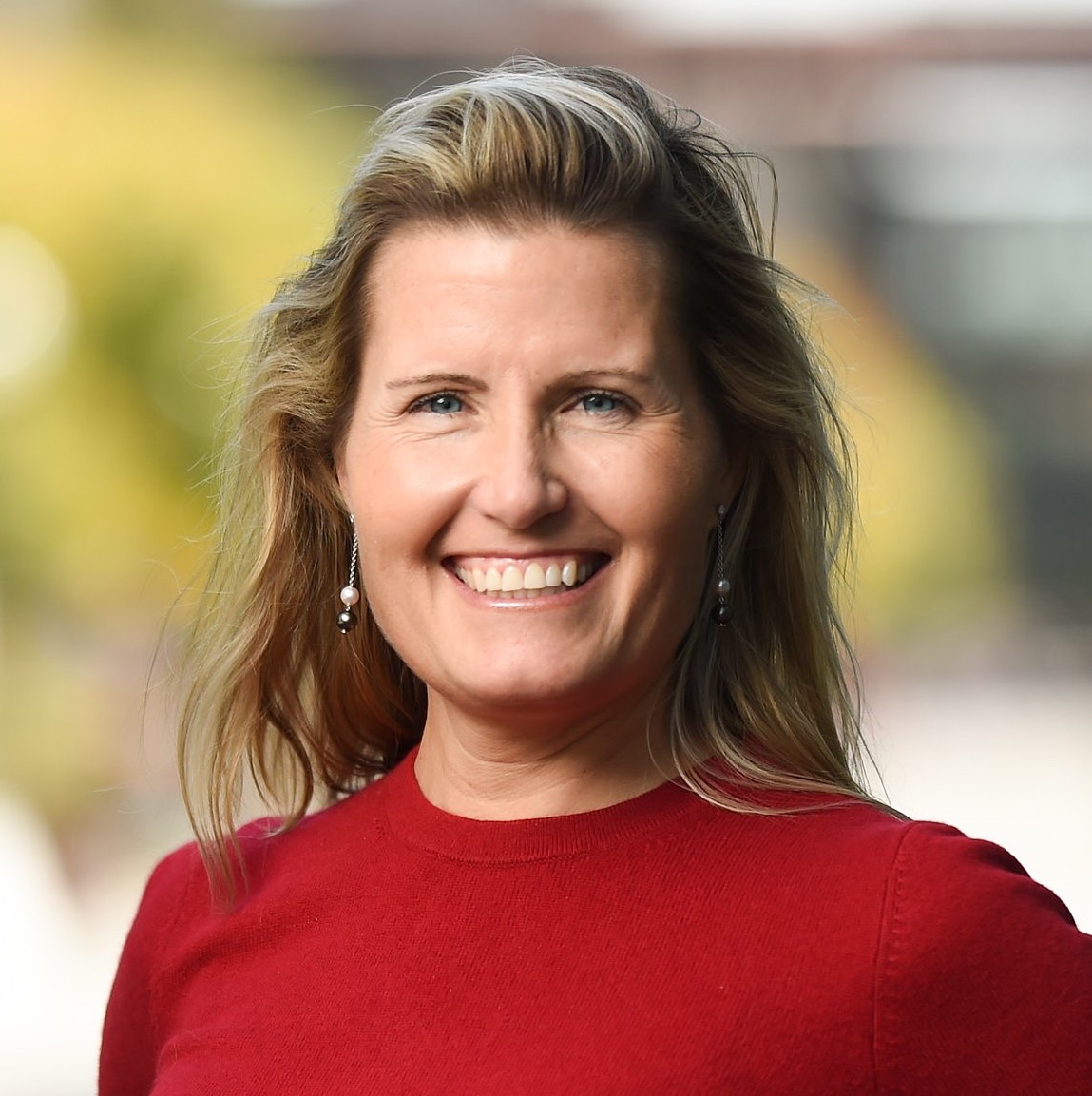 Karen J. Parker, PhD
Associate Professor
Director, Social Neurosciences Research Program
Department of Psychiatry and Behavioral Sciences
Stanford University School of Medicine
---
Dr. Parker is an Associate Professor of Psychiatry and Behavioral Sciences at Stanford University where she directs the Social Neurosciences Research Program. Dr. Parker's research expertise is the biology of social functioning, with a particular interest in oxytocin and vasopressin signaling pathways. Her preclinical research program focuses on developing novel animal models of social impairments; her clinical research program encompasses biomarker discovery and therapeutic testing in patients with autism and other brain disorders.
Dr. Parker received her undergraduate and graduate degrees from the University of Michigan and completed postdoctoral training at Stanford University. Dr. Parker joined the Stanford faculty in 2007. She is an Affiliate Scientist at the California National Primate Research Center, a Member of the American College of Neuropsychopharmacology, and a Kavli Fellow of the US National Academy of Sciences. Dr. Parker's research program has been supported by multiple funding agencies including the NIH, Simons Foundation, and NARSAD. Dr. Parker serves on the Editorial Board of Psychoneuroendocrinology, and on various national (e.g., NIH and NSF) and international (e.g., Medical Research Council) grant review committees and scientific panels.
Dr. Parker was born in Boulder, CO and grew up in suburban Chicago, IL. She lives in the San Francisco Bay Area with her husband (a high-tech executive), three children, and an Australian shepherd.
Reading List: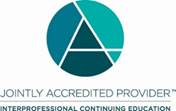 Accreditation Statement
In support of improving patient care, the University of Wisconsin-Madison ICEP is jointly accredited by the Accreditation Council for Continuing Medical Education (ACCME), the Accreditation Council for Pharmacy Education (ACPE), and the American Nurses Credentialing Center (ANCC) to provide continuing education for the healthcare team.

Credit Designation Statement:
The University of Wisconsin-Madison ICEP designates this live activity for a maximum of 1.0 AMA PRA Category 1 Credit(s)TM.  Physicians should claim only the credit commensurate with the extent of their participation in the activity. The University of Wisconsin–Madison ICEP, as a member of the University Professional & Continuing Education Association (UPCEA), authorizes this program for 0.1 CEUs or 1.0 hour.
Subscribe to Grand Rounds Updates
Subscribe to our newsletter to receive updates about Grand Rounds for the University of Wisconsin Psychiatry Department! We'll keep you informed about upcoming dates, times, and speakers.