The Psychiatry Grand Rounds program is designed to educate faculty and trainees, as well as Madison area professionals and members of the public, and to foster opportunities for collaboration. Every two months, a distinguished guest speaker is invited to give a lecture, facilitate discussions, meet with faculty and trainees, and form valuable connections with members of the department.
Grand Rounds are open to the public and anyone is welcome to attend. Continuing Education credits are available to attendees. See below for more information on accreditation.
If you have suggestions for future speakers, topics, or general feedback for the Grand Rounds committee, please contact Jennifer Noll. We appreciate your input!
– Save the Dates – 
November 18, 2022: Panel Discussion: Disabilities and Mental Health
January 13, 2023: Aron Janssen, MD
March 24, 2023: Holly Swartz, MD
November 18 @ 12:00-1:15pm
Hybrid Event – via WebEx
Panel Discussion: Disabilities and Mental Health
Description:
This will be an interactive panel presentation & discussion. We encourage you to email questions in advance to echewitt@wisc.edu
---
Articles:
Jour of Counseling Develop – 2011 – Livneh – Psychosocial Adaptation to Chronic Illness and Disability A Primer for
'I Am Not The Doctor For You': Physicians' Attitudes About Caring For People With Disabilities
Patient and Coworker Mistreatment of Physicians With Disabilities
---
Learning Objectives:
• Examine disability history in the US and how the medical field has influenced disability frameworks
• Discuss the concepts of ableism, ableist language, and microaggressions experienced by disabled individuals in order to recognize and influence personal behavior
• Explain common psychological reactions to disability
• Select appropriate interventions to facilitate adaptation to disability
---
About the Speakers: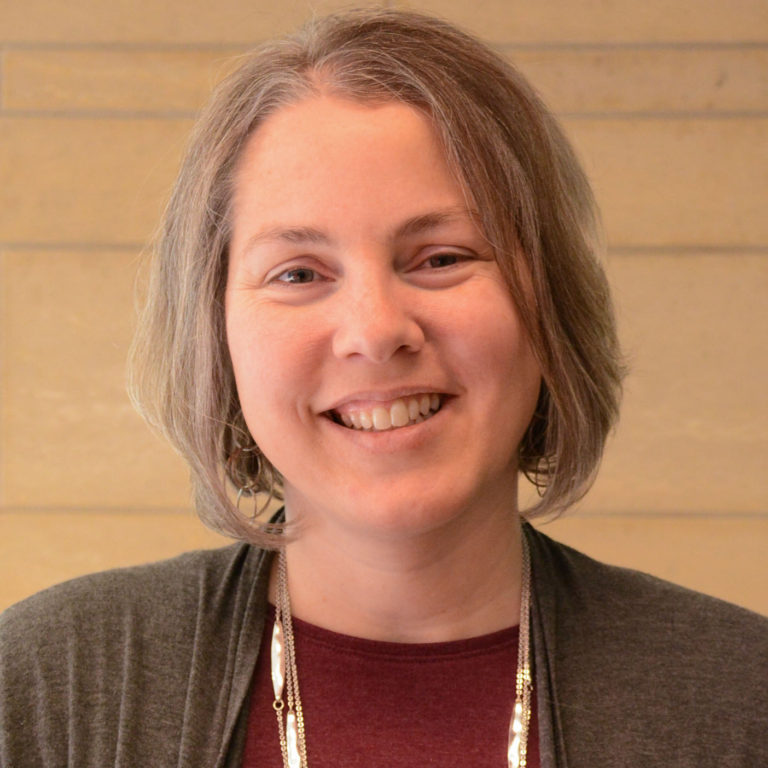 Mari Magler, J.D., is the director of the McBurney Disability Resource Center at UW–Madison. She has worked in the field of disability and disability advocacy since 1994 and in higher education since 2005. Magler is passionate about disability justice, access and inclusion. She earned her Juris Doctor from Hamline University School of Law, and her bachelor's in linguistics from Metropolitan State University. She co-authored "The Mentor's Companion: A Practical Guide to Mentoring" and "A Plan for Mentorship of Educational Interpreters in Minnesota."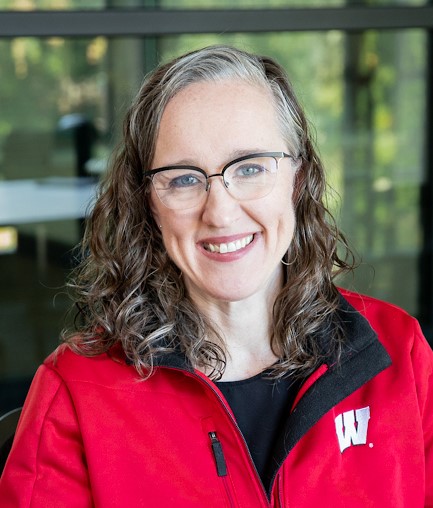 Susan Miller Smedema, Ph.D., CRC, LPC is a professor and current Chair in the Clinical Rehabilitation Counseling / Rehabilitation Counselor Education program at the University of Wisconsin –Madison. Prior to working at UW-Madison, she taught at Florida State University and the University of Northern Iowa. As of May, 2020, Dr. Smedema has published 48 peer-reviewed journal articles, written 9 book chapters, and presented 23 times at national conferences, including the National Council on Rehabilitation Education and the American Counseling Association's annual conferences. She is a four-time winner of the American Rehabilitation Counseling Association Research Award, serves on the editorial board of Rehabilitation Counseling Bulletin, and is a board member for the National Council on Rehabilitation Education.
RESCHEDULING
WisPIC Commons Room
6001 Research Park Blvd in Madison, WI
+ Virtual Event – via WebEx
Eraka Bath, MD| UW Psychiatry Grand Rounds
Reproductive Justice among Youth Impacted by Commercial Sexual Exploitation: Professional and Personal Reflections
Talk Description:
Youth impacted by commercial sexual exploitation (CSE) have myriad negative reproductive health outcomes, including high rates of unplanned pregnancy and sexually transmitted infections. Yet, there are currently no sexual health interventions tailored to the specific needs of this population. This lecture will describe the My Body, My Choice Intervention, a culturally relevant, youth-friendly, and gender inclusive sexual health intervention which includes an adapted, evidence-based, reproductive health curriculum.
---
Learning Objectives:
Summarize the reproductive needs of justice and child welfare involved youth and those with histories of CSE
Explain the importance of using an intersectionality framework and community based participatory research (CBPR) approach to address these youths' reproductive and sexual needs
Discuss key findings and recommendations that researchers and providers can implement prior to, during, and after engaging individuals with lived experience
---
Reading List: 
---
About the Speaker: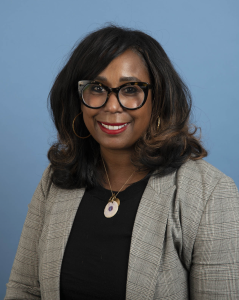 Eraka Bath, M.D., is an Associate Professor in the Division of Child and Adolescent Psychiatry and the Vice Chair for Justice, Equity, Diversity and Inclusion at the UCLA Neuropsychiatric Institute in the David Geffen School of Medicine. She is board certified in child and adolescent, adult and forensic psychiatry. Dr. Bath obtained her undergraduate degree at UC Berkeley, her medical degree at Howard University College of Medicine and completed her general psychiatry training at Saint Vincents Hospital in Manhattan, an affiliate of New York Medical College. She completed her fellowships in child psychiatry and forensic psychiatry at the NYU School of Medicine where she was on the faculty prior to returning to California to join the faculty at UCLA.
Since joining the UCLA faculty in 2007, Dr. Bath has served as the Director of Child Forensic Services and the psychiatrist appointed to the Los Angeles County Juvenile Mental Health Court (JMHC). Dr. Bath has also developed partnerships with the Los Angeles County Juvenile Court system, providing consultation and training to the Juvenile Delinquency Court System and the Los Angeles County Department of Probation. Dr. Bath is also an attending psychiatrist to the Westside Regional Center, providing psychiatric treatment and assessment to individuals with intellectual disabilities, autism spectrum and developmental disorders across the life span.
Dr. Bath has a long-standing interest in health care disparities, minority and community mental health, with particular interest in the underserved populations of foster care and juvenile justice involved youth. Dr. Bath specializes in diagnostic assessment and forensic consultation with adolescents, with an emphasis on high-risk youth, including those with histories of trauma, child welfare and juvenile justice involvement. Dr. Bath's portfolio of research has included funding from the National Institutes of Health, National Institutes of Drug Abuse, PCORI, and LA County Dept. of Probation. Research activities include family-based interventions for judicially involved youth and adapting emerging technologies to increase engagement in court-referred mental health and substance use treatment for youth impacted by commercial sexual exploitation.
Dr. Bath has served on the DGSOM Diversity Oversight Committee as well as the Psychiatry Diversity Interest Group. Over the last decade, she has been active in organized psychiatry and has served on several committees in the American Academy of Psychiatry and the Law, the American Psychiatric Association and the American Academy of Child and Adolescent Psychiatry (AACAP). She is currently the Co-Chair of the Children and Law Committee for AACAP.
Dr. Bath maintains a private practice focused on forensic consultation to attorneys and governmental agencies, on a variety of cases involving mental health and the law. These include but are not limited to the areas of, juvenile competency to stand trial, commercially sexually exploited youth, fitness and waiver to adult court, personal injury, PTSD, child maltreatment, education rights, risk management, termination of parental rights and child custody matters.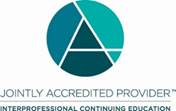 Credit Designation Statements
American Medical Association (AMA)
The University of Wisconsin–Madison ICEP designates this live activity for a maximum of 1.25 AMA PRA Category 1 Credits™.  Physicians should claim only the credit commensurate with the extent of their participation in the activity.
American Nurses Credentialing Center (ANCC)
The University of Wisconsin–Madison ICEP designates this live activity for a maximum of 1.0 ANCC contact hours.
American Psychological Association (APA)

| | |
| --- | --- |
| | Continuing Education (CE) credits for psychologists are provided through the co-sponsorship of the American Psychological Association (APA) Office of Continuing Education in Psychology (CEP). The APA CEP Office maintains responsibility for the content of the programs. |
Continuing Education Units
The University of Wisconsin–Madison ICEP, as a member of the University Professional & Continuing Education Association (UPCEA), authorizes this program for 0.125 continuing education units (CEUs) or 1.25 hours.
Archive
This is an accordion element with a series of buttons that open and close related content panels.
Heather Huang, MD & E. Vanessa Spearman-McCarthy, MD | "Navigating Social Injustices as Women of Color in Academic Medicine"
Sierra Carter, PhD | "Racial Trauma and Racial Health Disparities among Black American Populations: Examining Pathways to Healing, Collective Action, & Liberation"
Matthew W. Johnson, PhD | "Psychedelics in the Treatment of Psychiatric Disorders"
Gregory Van Rybroek, PhD, JD | "Forensic Mental Health and the Law (and Mendota Mental Health Institute)"
Annesa Flentje, PhD | "Understanding & Reducing Substance Use and Other Health Disparities Among Sexual & Gender Minority Individuals"
Ruth Shim, MD, MPH | "Dismantling Structural Racism in Mental Health: Challenges and Opportunities"
Enrique W. Neblett, Jr., PhD | "Racism & Health Equity: Black Mental Health Matters"
Angela Haeny, PhD | "APPLYING A SOCIAL JUSTICE LENS TO SUBSTANCE USE RESEARCH"
Josh Cisler, PhD | "LEARNING AND DECISION-MAKING IN PTSD"
Kiki D. Chang, MD | "PEDIATRIC BIPOLAR DISORDER: CLUES FOR EARLY IDENTIFICATION AND PREVENTION"
Samantha Meltzer-Brody, MD, MPH | "Innovation in Research and Treatment of Perinatal Depression"
Jessica Gold, MD, MS | " The Impact of the Pandemic on the Wellness of Healthcare Professionals -- and #howtohelp"
Heather C. Abercrombie, Ph.D. | "NEUROCOGNITIVE SENSITIVITY TO CORTISOL IN DEPRESSION"
Megan Moreno, MD, MSED, MPH | "SOCIAL MEDIA AND ADOLESCENT MENTAL HEALTH"
Karen J. Parker, PhD | "ADVANCES IN DETECTING AND TREATING AUTISM"
Charles B. Nemeroff, MD, PhD | "Prediction of Disease Vulnerability and Treatment Response in Mood Disorders and PTSD: Personalized Medicine in Psychiatry"
Anna Ratzliff, MD, PhD | "IMPLEMENTING COLLABORATIVE CARE: TRANSLATION FROM RESEARCH TO REAL WORLD"
Boris Birmaher, MD | "PREDICTING THE DEVELOPMENT OF BIPOLAR DISORDER AND MOOD RECURRENCES – TOWARD PERSONALIZED PSYCHIATRY"
Conor Liston, MD, PhD | "NEUROIMAGING BIOMARKERS FOR DIAGNOSING NEUROPHYSIOLOGICAL SUBTYPES OF DEPRESSION AND PREDICTING TREATMENT RESPONSE"
Melissa DelBello, MD, MS | "Neuropharmacology of Bipolar Disorder in Youth"
Daniel Pine, MD | "Using Neuroscience to Inform Clinical Thinking in Pediatric Anxiety"
Andrew H. Miller, MD | "Inflammation and Depression: Mechanisms, Mediators and Therapeutic Implications"
Bunmi O. Olatunji, PhD | "The Psychopathology of Disgust in Obsessive-Compulsive Disorder"
Mary Phillips, MD, MD | "Multimodal Neuroimaging - Neural Circuits and Mood Disorders: Toward Neural Biomarkers for Novel Interventions"
Diego Pizzagalli, PhD | "The Neuroscience of Major Depression: Focus on Anhedonia"
Kerry J. Ressler, MD, PhD | "Understanding Fear and PTSD: From Cells and Circuits to Behavior"
Carlos Schenck, MD | "What Should Psychiatrists Know About the Parasomnias?"
Clint Kilts, PhD | "The Acquired Brain States of Human Drug Addiction"
Amit Etkin, MD, PhD | "A Circuits-First Approach to Mental Illness"
Ryan Herringa, MD, PhD | "Trauma, PTSD, and Neurodevelopment in Youth"
Subscribe to Grand Rounds Updates
Subscribe to our newsletter to receive updates about Grand Rounds for the University of Wisconsin Psychiatry Department! We'll keep you informed about upcoming dates, times, and speakers.
Our Grand Rounds committee appreciates your input! If you have suggestions for speakers or topics, please email Michael Koenigs, PhD at mrkoenigs@wisc.edu
Grand Rounds Planning Committee: 
Erri Hewitt, PhD
Jeanie Jundt, RN, BSN
Michael Koenigs, PhD, RSS Chair
Shiri Raphaely, MD
Art Walaszek, MD
Amber Sebastian
Jennifer Noll