The Psychiatry Grand Rounds program is designed to educate faculty and trainees, as well as Madison area professionals and members of the public, and to foster opportunities for collaboration. Every two months, a distinguished guest speaker is invited to give a lecture, facilitate discussions, meet with faculty and trainees, and form valuable connections with members of the department.
Grand Rounds are open to the public and anyone is welcome to attend. Continuing Education credits are available to attendees. See below for more information on accreditation.
If you have suggestions for future speakers, topics, or general feedback for the Grand Rounds committee, please contact Jennifer Noll. We appreciate your input!
– Save the Dates – 
January 28, 2022: David Plante, MD, PhD
March 25, 2022: TBA
May 13, 2022: Matthew Johnson, PhD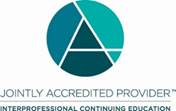 Credit Designation Statements
American Medical Association (AMA)
The University of Wisconsin–Madison ICEP designates this live activity for a maximum of 1.25 AMA PRA Category 1 Credits™.  Physicians should claim only the credit commensurate with the extent of their participation in the activity.
American Nurses Credentialing Center (ANCC)
The University of Wisconsin–Madison ICEP designates this live activity for a maximum of 1.0 ANCC contact hours.
American Psychological Association (APA)

| | |
| --- | --- |
| | Continuing Education (CE) credits for psychologists are provided through the co-sponsorship of the American Psychological Association (APA) Office of Continuing Education in Psychology (CEP). The APA CEP Office maintains responsibility for the content of the programs. |
Continuing Education Units
The University of Wisconsin–Madison ICEP, as a member of the University Professional & Continuing Education Association (UPCEA), authorizes this program for 0.125 continuing education units (CEUs) or 1.25 hours.
Archive
This is an accordion element with a series of buttons that open and close related content panels.
Annesa Flentje, PhD | "Understanding & Reducing Substance Use and Other Health Disparities Among Sexual & Gender Minority Individuals"
Ruth Shim, MD, MPH | "Dismantling Structural Racism in Mental Health: Challenges and Opportunities"
Enrique W. Neblett, Jr., PhD | "Racism & Health Equity: Black Mental Health Matters"
Angela Haeny, PhD | "APPLYING A SOCIAL JUSTICE LENS TO SUBSTANCE USE RESEARCH"
Josh Cisler, PhD | "LEARNING AND DECISION-MAKING IN PTSD"
Kiki D. Chang, MD | "PEDIATRIC BIPOLAR DISORDER: CLUES FOR EARLY IDENTIFICATION AND PREVENTION"
Samantha Meltzer-Brody, MD, MPH | "Innovation in Research and Treatment of Perinatal Depression"
Jessica Gold, MD, MS | " The Impact of the Pandemic on the Wellness of Healthcare Professionals -- and #howtohelp"
Heather C. Abercrombie, Ph.D. | "NEUROCOGNITIVE SENSITIVITY TO CORTISOL IN DEPRESSION"
Megan Moreno, MD, MSED, MPH | "SOCIAL MEDIA AND ADOLESCENT MENTAL HEALTH"
Karen J. Parker, PhD | "ADVANCES IN DETECTING AND TREATING AUTISM"
Charles B. Nemeroff, MD, PhD | "Prediction of Disease Vulnerability and Treatment Response in Mood Disorders and PTSD: Personalized Medicine in Psychiatry"
Anna Ratzliff, MD, PhD | "IMPLEMENTING COLLABORATIVE CARE: TRANSLATION FROM RESEARCH TO REAL WORLD"
Boris Birmaher, MD | "PREDICTING THE DEVELOPMENT OF BIPOLAR DISORDER AND MOOD RECURRENCES – TOWARD PERSONALIZED PSYCHIATRY"
Conor Liston, MD, PhD | "NEUROIMAGING BIOMARKERS FOR DIAGNOSING NEUROPHYSIOLOGICAL SUBTYPES OF DEPRESSION AND PREDICTING TREATMENT RESPONSE"
Melissa DelBello, MD, MS | "Neuropharmacology of Bipolar Disorder in Youth"
Daniel Pine, MD | "Using Neuroscience to Inform Clinical Thinking in Pediatric Anxiety"
Andrew H. Miller, MD | "Inflammation and Depression: Mechanisms, Mediators and Therapeutic Implications"
Bunmi O. Olatunji, PhD | "The Psychopathology of Disgust in Obsessive-Compulsive Disorder"
Mary Phillips, MD, MD | "Multimodal Neuroimaging - Neural Circuits and Mood Disorders: Toward Neural Biomarkers for Novel Interventions"
Diego Pizzagalli, PhD | "The Neuroscience of Major Depression: Focus on Anhedonia"
Kerry J. Ressler, MD, PhD | "Understanding Fear and PTSD: From Cells and Circuits to Behavior"
Carlos Schenck, MD | "What Should Psychiatrists Know About the Parasomnias?"
Clint Kilts, PhD | "The Acquired Brain States of Human Drug Addiction"
Amit Etkin, MD, PhD | "A Circuits-First Approach to Mental Illness"
Ryan Herringa, MD, PhD | "Trauma, PTSD, and Neurodevelopment in Youth"
Subscribe to Grand Rounds Updates
Subscribe to our newsletter to receive updates about Grand Rounds for the University of Wisconsin Psychiatry Department! We'll keep you informed about upcoming dates, times, and speakers.
Our Grand Rounds committee appreciates your input! If you have suggestions for speakers or topics, please email Michael Koenigs, PhD at mrkoenigs@wisc.edu
Grand Rounds Planning Committee: 
Erri Hewitt, PhD
Jeanie Jundt, RN, BSN
Michael Koenigs, PhD, RSS Chair
Jeffrey Mahlum, MD
Art Walaszek, MD
Amber Sebastian
Jennifer Noll