Friday February 10, 2023 at 12:00pm
in WisPIC Commons Room
6001 Research Park Blvd in Madison
"Justice, Equity, Diversity, and Inclusion (JEDI) Work and Leadership"
Friday, February 10th
12:00-1:15pm, followed by reception until 2pm
*** light refreshments will be served ***
WisPIC Commons Room (and via WebEx)
6001 Research Park Blvd

Eraka Bath, M.D.
Director, Child Forensic Services
Associate Professor, Department of Psychiatry
Vice  Chair for Equity, Diversity and Inclusion
Jane and Terry Semel Institute for Neuroscience and Human Behavior at UCLA
---
Description:
This lecture will discuss the Justice, Equity, Diversity, an Inclusion (JEDI) initiative at the University of California, Los Angeles within the Department of Psychiatry and Behavioral Sciences. The goals of JEDI include increasing equity among underrepresented groups to improve the education, training, care, and clinical research within our diverse community.
---
Reception:
The post-talk reception is catered by Melly Mells and the menu includes: mini croissant sandwiches, fruit & veggie tray, cheese platter, pinwheels, bruschetta, taco dip, and meatballs. The reception is an opportunity to connect with other professionals doing JEDI work at UW and in the broader Madison community.
---
Learning Objectives:
Identify ways to better include minoritized and marginalized groups by focusing on an anti-racist and social justice framework
Describe the importance of diversity and inclusion
Identify the structural elements that impact the healthcare climate
---
About the Speaker: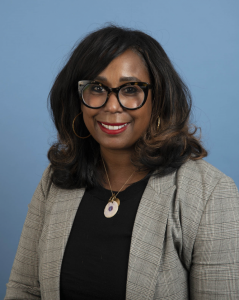 Eraka Bath, M.D., is an Associate Professor in the Division of Child and Adolescent Psychiatry and the Vice Chair for Justice, Equity, Diversity and Inclusion at the UCLA Neuropsychiatric Institute in the David Geffen School of Medicine. She is board certified in child and adolescent, adult and forensic psychiatry. Dr. Bath obtained her undergraduate degree at UC Berkeley, her medical degree at Howard University College of Medicine and completed her general psychiatry training at Saint Vincents Hospital in Manhattan, an affiliate of New York Medical College. She completed her fellowships in child psychiatry and forensic psychiatry at the NYU School of Medicine where she was on the faculty prior to returning to California to join the faculty at UCLA.
Since joining the UCLA faculty in 2007, Dr. Bath has served as the Director of Child Forensic Services and the psychiatrist appointed to the Los Angeles County Juvenile Mental Health Court (JMHC). Dr. Bath has also developed partnerships with the Los Angeles County Juvenile Court system, providing consultation and training to the Juvenile Delinquency Court System and the Los Angeles County Department of Probation. Dr. Bath is also an attending psychiatrist to the Westside Regional Center, providing psychiatric treatment and assessment to individuals with intellectual disabilities, autism spectrum and developmental disorders across the life span.
Dr. Bath has a long-standing interest in health care disparities, minority and community mental health, with particular interest in the underserved populations of foster care and juvenile justice involved youth. Dr. Bath specializes in diagnostic assessment and forensic consultation with adolescents, with an emphasis on high-risk youth, including those with histories of trauma, child welfare and juvenile justice involvement. Dr. Bath's portfolio of research has included funding from the National Institutes of Health, National Institutes of Drug Abuse, PCORI, and LA County Dept. of Probation. Research activities include family-based interventions for judicially involved youth and adapting emerging technologies to increase engagement in court-referred mental health and substance use treatment for youth impacted by commercial sexual exploitation.
Dr. Bath has served on the DGSOM Diversity Oversight Committee as well as the Psychiatry Diversity Interest Group. Over the last decade, she has been active in organized psychiatry and has served on several committees in the American Academy of Psychiatry and the Law, the American Psychiatric Association and the American Academy of Child and Adolescent Psychiatry (AACAP). She is currently the Co-Chair of the Children and Law Committee for AACAP.
Dr. Bath maintains a private practice focused on forensic consultation to attorneys and governmental agencies, on a variety of cases involving mental health and the law. These include but are not limited to the areas of, juvenile competency to stand trial, commercially sexually exploited youth, fitness and waiver to adult court, personal injury, PTSD, child maltreatment, education rights, risk management, termination of parental rights and child custody matters.
---
Reading List: 
---
WebEx Join link:
https://uwmadison.webex.com/uwmadison/j.php?MTID=m0d3b9a05b0a836e928997d09fb033e04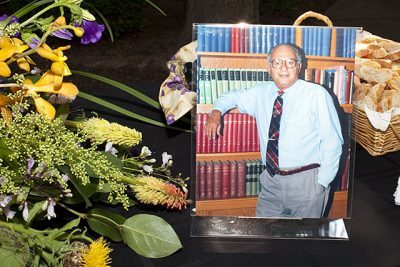 About Norman Greenfield and the Greenfield Lecture
This annual lecture honors the legacy of Norman S. Greenfield, former Professor of Psychiatry and Associate Director and co-founder of the Wisconsin Psychiatric Institute. The lecture fosters educational efforts related to understanding neuroplastic mechanisms underlying change with effective treatments, especially psychotherapy.
Dr. Greenfield played a key role in fostering early scientific investigations into the role of psychophysiological correlates of psychological disorders and the processes involved in personality change, as exemplified by his books "Psychoanalysis and Current Biological Thought" and "The Handbook of Psychophysiology."
Additionally, Dr. Greenfield was very dedicated to the supervision of psychiatry residents and preparing them to effectively integrate psychotherapy with pharmacology in their treatment of patients. The early values he brought to the University of Wisconsin Department of Psychiatry, using rigorous scientific methods to integrate psychology with psychiatry to improve the lives of those suffering from mental illness, continue today as the Department of Psychiatry's guiding principles.
---
Former Greenfield Memorial Lecture Speakers:

---
2021 — Ruth Shim, MD, MPH (UC-Davis)
2020 — Sona Dimidjian, PhD (UC Boulder)
2019 — Charles B. Nemeroff, MD, PhD (UT-Austin)
2018 — Daniel Pine, MD (NIH)
2017 — Amit Etkin, MD, PhD (Stanford)
2016 – Michael Irwin, MD (UCLA)
2015 – Alan Schatzberg, MD (Stanford)
2013 – Zindel Segal, PhD (Toronto)
2012 – Charles Raison, MD (Arizona)
2011 – David Spiegel, MD (Stanford)
2010 – Greg Siegle, PhD (Pittsburg)
Recording of Dr. Ruth Shim's 2021 talk "Social (In)Justice and Mental Health"
Credit Designation Statements
American Medical Association (AMA)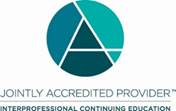 The University of Wisconsin–Madison ICEP designates this live activity for a maximum of 1.25 AMA PRA Category 1 Credits™.  Physicians should claim only the credit commensurate with the extent of their participation in the activity.
American Nurses Credentialing Center (ANCC)
The University of Wisconsin–Madison ICEP designates this live activity for a maximum of 1.0 ANCC contact hours.
American Psychological Association (APA)

| | |
| --- | --- |
| | Continuing Education (CE) credits for psychologists are provided through the co-sponsorship of the American Psychological Association (APA) Office of Continuing Education in Psychology (CEP). The APA CEP Office maintains responsibility for the content of the programs. |
Continuing Education Units
The University of Wisconsin–Madison ICEP, as a member of the University Professional & Continuing Education Association (UPCEA), authorizes this program for 0.125 continuing education units (CEUs) or 1.25 hours.