Action and Compassion:
Reflecting on Research and Practice in Our World Today
Sona Dimidjian, Ph.D.
Director, Renée Crown Wellness Institute
Professor, Department of Psychology and Neuroscience
University of Colorado Boulder
---
Thursday, September 17, 2020
5:30 – 7:00pm 
Via WebEx

---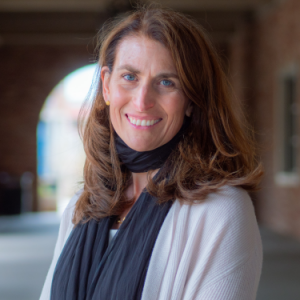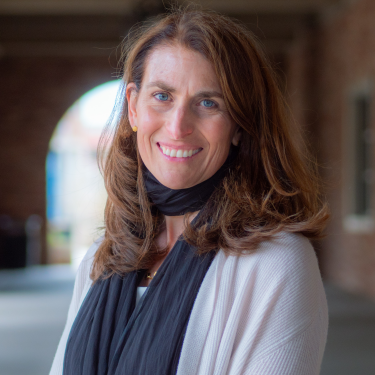 Sona Dimidjian, Ph.D. is Director of the Renée Crown Wellness Institute and Professor in the Department of Psychology and Neuroscience at the University of Colorado Boulder. Her research focuses on cultivating mental health and wellness among women, children, and families by engaging people's capacities for learning to care for themselves and their communities. She develops and studies programs and practices in education and healthcare settings, with an emphasis on navigating key developmental transitions, such as the perinatal period, early childhood, and adolescence. She also has a longstanding interest in expanding access, scaling, and sustaining effective programs, using both digital technology and community-based partnerships. Her current research projects focus on preventing depression and supporting wellness among new and expectant mothers, promoting healthy body image and leadership among young women, and enhancing mindfulness and compassion among youth, families and educators. She is the co-author with Sherryl Goodman, Ph.D., of a book for new and expectant mothers, Expecting Mindfully: Nourish Your Emotional Well-Being and Prevent Depression During Pregnancy and Postpartum. She also is the editor of Evidence-Based Practice in Action: Bridging Clinical Science and Intervention. She is the recipient of numerous awards acknowledging her teaching and clinical research, including the Dorothy Martin Women's Faculty Award, the Outstanding Graduate Mentor Award, and the Robert L. Stearns Award at the University of Colorado Boulder along with the Susan Hickman Award from Postpartum Support International and the Women and Psychotherapy Award from Division 35 of the American Psychological Association. She received her BA in psychology from the University of Chicago and her PhD in clinical psychology from the University of Washington.
---
Note: This talk is open to the public and there is no need to register. If you haven't used Webex before, you may join 10 minutes early to test your connection. To join, simply click the link below to open the event in your web browser or join by phone or video system using the provided instructions.
——–
Webex Address for Attendees:

| | |
| --- | --- |
| Event number: | 120 530 8568 |
| Event password: | Greenfield (47336343 from phones) |
Video Address:

1205308568@uwmadison.webex.com
You can also dial 173.243.2.68 and enter your meeting number.

Audio conference:

+1-415-655-0001
Access code: 120 530 8568
*** Please note CE's are not available for this talk.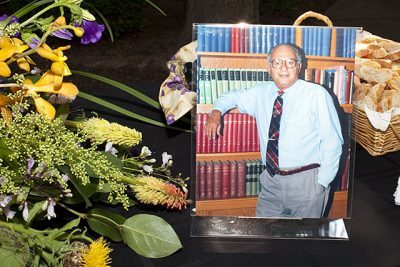 About Norman Greenfield and the Greenfield Lecture
This annual lecture honors the legacy of Norman S. Greenfield, former Professor of Psychiatry and Associate Director and co-founder of the Wisconsin Psychiatric Institute. The lecture fosters educational efforts related to understanding neuroplastic mechanisms underlying change with effective treatments, especially psychotherapy.
Dr. Greenfield played a key role in fostering early scientific investigations into the role of psychophysiological correlates of psychological disorders and the processes involved in personality change, as exemplified by his books "Psychoanalysis and Current Biological Thought" and "The Handbook of Psychophysiology."
Additionally, Dr. Greenfield was very dedicated to the supervision of psychiatry residents and preparing them to effectively integrate psychotherapy with pharmacology in their treatment of patients. The early values he brought to the University of Wisconsin Department of Psychiatry, using rigorous scientific methods to integrate psychology with psychiatry to improve the lives of those suffering from mental illness, continue today as the Department of Psychiatry's guiding principles.
---
Former Greenfield Memorial Lecture Speakers:

---
2019 — Charles B. Nemeroff, MD, PhD (UT-Austin)
2018 — Daniel Pine, MD (NIH)
2017 — Amit Etkin, MD, PhD (Stanford)
2016 – Michael Irwin, MD (UCLA)
2015 – Alan Schatzberg, MD (Stanford)
2013 – Zindel Segal, PhD (Toronto)
2012 – Charles Raison, MD (Arizona)
2011 – David Spiegel, MD (Stanford)
2010 – Greg Siegle, PhD (Pittsburg)