Wednesday, October 20, 2021
5:30- 6:30pm
Reception 6:30 – 7:30pm
Discovery Building | H.F. DeLuca Forum
330 N Orchard St, Madison, WI 53715

*** Free & Open to the Public *** 
---
Ruth S. Shim, M.D., M.P.H.
Associate Dean of Diverse and Inclusive Education
Director of Cultural Psychiatry
Luke & Grace Kim Professor in Cultural Psychiatry
University of California-Davis
---
Talk Title TBA 
---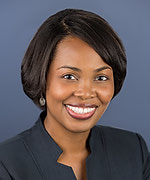 Dr. Ruth Shim is the Luke & Grace Kim Professor in Cultural Psychiatry and Professor of Clinical Psychiatry in the Department of Psychiatry and Behavioral Sciences at the University of California, Davis. She also serves as Associate Dean of Diverse and Inclusive Education at the University of California, Davis, School of Medicine.
Dr. Shim serves on the editorial boards of JAMA Psychiatry, Psychiatric Services, Community Mental Health Journal, and American Psychiatric Publishing, and is co-editor of the books, The Social Determinants of Mental Health, and the recently published, Social (In)Justice and Mental Health. She is a former fellow of the Executive Leadership in Academic Medicine (ELAM) Program, and an at-large member of the National Academies of Sciences, Engineering, and Medicine Forum on Mental Health and Substance Use Disorders.
Dr. Shim received her MD from Emory University School of Medicine; her MPH in Health Policy from the Rollins School of Public Health, Emory University; and her BS in Psychology from the College of William & Mary.
---
*** Please note CE's are not available for this talk.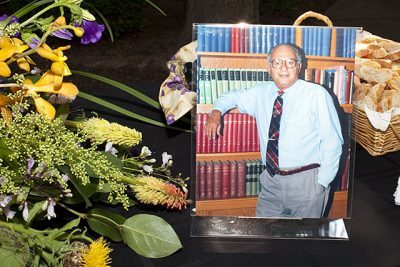 About Norman Greenfield and the Greenfield Lecture
This annual lecture honors the legacy of Norman S. Greenfield, former Professor of Psychiatry and Associate Director and co-founder of the Wisconsin Psychiatric Institute. The lecture fosters educational efforts related to understanding neuroplastic mechanisms underlying change with effective treatments, especially psychotherapy.
Dr. Greenfield played a key role in fostering early scientific investigations into the role of psychophysiological correlates of psychological disorders and the processes involved in personality change, as exemplified by his books "Psychoanalysis and Current Biological Thought" and "The Handbook of Psychophysiology."
Additionally, Dr. Greenfield was very dedicated to the supervision of psychiatry residents and preparing them to effectively integrate psychotherapy with pharmacology in their treatment of patients. The early values he brought to the University of Wisconsin Department of Psychiatry, using rigorous scientific methods to integrate psychology with psychiatry to improve the lives of those suffering from mental illness, continue today as the Department of Psychiatry's guiding principles.
---
Former Greenfield Memorial Lecture Speakers:

---
2020 — Sona Dimidjian, PhD (UC Boulder)
2019 — Charles B. Nemeroff, MD, PhD (UT-Austin)
2018 — Daniel Pine, MD (NIH)
2017 — Amit Etkin, MD, PhD (Stanford)
2016 – Michael Irwin, MD (UCLA)
2015 – Alan Schatzberg, MD (Stanford)
2013 – Zindel Segal, PhD (Toronto)
2012 – Charles Raison, MD (Arizona)
2011 – David Spiegel, MD (Stanford)
2010 – Greg Siegle, PhD (Pittsburg)