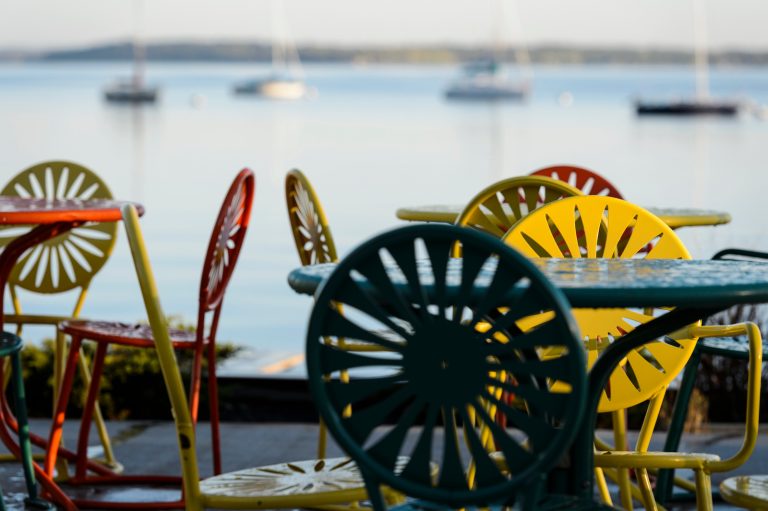 Eligibility for Application
Internship Program Admissions
Date Program Tables are updated: April 18, 2023
Briefly describe in narrative form important information to assist potential applicants in assessing their likely fit with your program. This description must be consistent with the program's policies on intern selection and practicum and academic preparation requirements:
Our program "wholistically" considers types of clinical experiences (e.g., DBT, mindfulness, diverse populations, special interests), achievements (e.g., leadership positions in program, community service, research record), personal qualities (e.g., foreign language, character, interpersonal skills, resilience/adversity, self-care), and unique/outstanding characteristics (e.g., diversity/multicultural background, awards). Practicum experiences will be evaluated for type of setting and clinical experiences commensurate with the respective training tracks of Adult, Child, and Pediatric Psychology.
Applicants must be enrolled in an accredited doctoral program in clinical, counseling, or school psychology (APA or APCS). Applicants from graduate programs adhering to a clinical science model of training are preferred as the UW SMPH Psychology Internship Training Program is a member of the Academy of Psychological Clinical Science. Clinician-scientist trained Psy.D. applicants may be considered on a case by case basis. Applicants from school psychology programs may also be considered on a case by case basis for the child and pediatric tracks. All applicants must have completed the third year of their graduate program by the beginning of the internship year. For more information, please see our Psychology Internship Administrative Policies and Procedures
Does the program require that applicants have received a minimum number of hours of the following at time of application?
No: Hours listed are "guidelines" ONLY; they are not mandatory requirements.
Total Direct Contact Intervention Hours No Minimum. Amount suggested: 500
Total Direct Contact Assessment Hours No Minimum. Amount suggested: 100
Describe any other required minimum criteria used to screen applicants: NA
Statement on Vaccinations
University of Wisconsin School of Medicine and Public Health Psychology Interns follow both University of Wisconsin and UW Health requirements and processes related to vaccinations (influenza, COVID, etc.). As such, all Psychology Interns must complete a COVID-19 vaccination series, including booster vaccination, or submit a waiver and receive an exemption, by the start of the internship training year which is July 1. Similarly, all Psychology Interns are required to receive an influenza vaccination or submit a waiver and be granted an exemption during the flu vaccine season (deadline announced by SMPH Human Resources). Psychology Interns may revoke their waivers in the future with proper documentation. Psychology Interns who knowingly provide false information on a waiver may be subjected to discipline up to and including termination.
Application Procedure
To apply to our program, "University of Wisconsin SMPH – Dept. of Psychiatry" (APPIC Number: 1628), our site requires a completed APPIC application form (AAPI), which is available from the APPIC website (www.appic.org).  In addition to the completed AAPI form (https://aapicas.liaisoncas.com), the following must be included:
 A cover letter indicating how our Program will meet your training goals and interests, and specifying which Track you are applying to: Adult (APPIC Code:  162813, 3 positions), Child (APPIC Code:  162814, 2 positions), or Pediatric Psychology (APPIC Code:  162812, 2 positions).   Note:  It is important that applicants apply to only one Track.
A current curriculum vita.
Official graduate transcript(s).
Letters of recommendation (please note that we require 3 letters of recommendation; however, applicants will not be penalized if they choose to provide more than three).
Application Deadline for the 2024-2025 UW SMPH Psychology Internship Program: November 1, 2023. Please see the note about our approach to interviewing process.
Applicants may be invited for an interview after a review of application materials submitted through APPIC.  The UW SMPH Psychology Internship Training Program interview days typically take place in December and January.  This year, interviews will be held virtually.  We invite all applicants to identify special needs that might require an accommodation during the interview process.  The UW SMPH Psychology Internship Training Program is committed to providing access for all people with disabilities and will provide accommodations for interviewees if notified within two weeks of interview day.  The training program adheres to APPIC policies regarding applicants with special needs.  For more information about assistance to individuals with special needs please refer to the APPIC web site (www.appic.org – "Interviewing Applicants with Disabilities for Doctoral and Postdoctoral Internship Positions").
The UW SMPH Psychology Internship Program participates in the APPIC Internship Matching Program (www.appic.org).  Our program agrees to abide by the APPIC policy that no person at this training facility will solicit, accept, or use any ranking-related information from any intern applicant.
UW SMPH internship training faculty and interns participate in the selection process by involvement in reviewing applicant materials and face-to-face interviews (this year, all interviews will be virtual).  After all applicant interviews have been completed, a meeting is convened in which the applicants are discussed and ranked for submission to the APPIC match process.  An offer of employment is conditional pending the results of a criminal and/or caregiver background check.  If the results of the background check are unacceptable, the offer will be withdrawn or, if you have started employment, your employment will be terminated.  Please be sure to disclose all misdemeanors and felonies when completing your background check.  Undisclosed convictions found in a criminal and/or caregiver background check may be grounds for withdrawal of offer.
Statement of Nondiscrimination
The University of Wisconsin is an equal opportunity employer (see the Affirmative Action and Equal Opportunity Policy at the following url – http://www.wisc.edu/policies/aaeo/). As such, the UW SMPH Psychology Internship Training Program does not discriminate on the basis of sex, age, race, color, national origin, religion, sexual orientation, or disability or any other applicable legally protected status in appointments to, or conduct of, our psychology training program. We encourage applicants from diverse backgrounds to apply and we endeavor to foster an atmosphere that supports diversity of experiences as well as opinions. All eligible candidates are invited to apply for position vacancies as appropriate. Furthermore, our program strives to avoid any actions that would restrict access or completion on grounds that are irrelevant to success in graduate training or the profession. Accessibility @UW-Madison
Program Statement on Anti-Racism
Our training program recognizes that racism is a pervasive health crisis that affects all institutions in our society, including mental health care. We believe that all people have an equal right to health, well-being, and safety, and that the current racial disparities in health outcomes and access to health care are unacceptable. We believe that psychologists should fight against this systematic oppression in their personal and professional lives. It is an integral part of our mission to train psychologists who will embody the anti-racist values that are an aspiration of our profession. Our program seeks to put these values into practice in multiple ways. Our trainings include workshops on cultural humility and self-identity, implicit bias, cultural formulation and inclusive language, as well as a two-day diversity forum. We also work with community partners to provide our interns opportunities to work in different parts of our community with a diverse array of clients. These opportunities include primary care clinics, community mental health centers, and public schools. Our department has an ongoing effort to increase diversity in hiring, and we strongly encourage Black, Indigenous, and People of Color to apply to our program.
Contact Us
If you have any questions about the UW SMPH Psychology Internship Training Program, please contact our program coordinator, Jennifer Noll (she/her/hers) at jnoll3@wisc.edu
Mailing address:
Psychology Internship Training Program
Department of Psychiatry
Wisconsin Psychiatric Institute & Clinics
6001 Research Park Blvd.
Madison, WI 53719