Written by Amber Sebastian, published in SMPH News: https://www.med.wisc.edu/news-and-events/2019/august/marcia-slattery-clinical-continuing-education/

Marcia Slattery, M.D., MHSc, professor of psychiatry and pediatrics in the School of Medicine and Public Health, was recently appointed Clinical Continuing Education Director in the Office of Continuing Professional Development in Medicine and Public Health (OCPD). In this role, Dr. Slattery will serve as a champion for accredited interprofessional continuing education, providing physician leadership and clinical consultation for OCPD.
Q: What is the Interprofessional Continuing Education Partnership (ICEP)?
Dr. Slattery: In January 2015, the SMPH Office of Continuing Professional Development, School of Nursing Continuing Education in Nursing Program, and the School of Pharmacy Division of Pharmacy Professional Development began a partnership. The intention was to expand professional development opportunities that focus on interprofessional collaboration and teamwork, with the aim of providing exemplary and innovative accredited interprofessional continuing education that improves healthcare team performance, leading to healthy patients and communities. The group also established an online learning portal.
Q: How is ICEP different from other more traditional continuing education models?
Dr. Slattery: Traditionally, educational presentations have been planned in terms of "who is my audience?" – wherein you might present to a group of physicians, nurses or psychologists, etc. But we're moving away from that and establishing a more integrative approach. We're catering our education to a much broader audience, defined by everyone who is involved with the patient or particular patient population (this includes primary care docs, psychiatrists, nurses, pharmacists, therapists, school counselors, etc.). The way this knowledge is being presented is no longer based on and limited by a single discipline – it is far more patient-centered. We are now oriented by the questions such as, "How can a conference be relevant to everyone?" and "How is it relevant for me to know more about what the school counselor is doing or what meds the psychiatrist is prescribing?" We're all working on this together.
Q: Would you say that this model is a reflection of larger trends and shifts that we're seeing in healthcare?
Dr. Slattery: In our healthcare systems, we are beginning to move toward a more integrative, team-based collaborative care model. ICEP as a continuing education model fits into and supports this trend, as we move toward a more patient-focused orientation that recognizes the various roles each member of the healthcare team plays. This fosters better communication and collaboration amongst the professionals who interface with the patient. Sharing specialized knowledge and expertise will play a crucial role in supporting this shift.
For example, there is a serious shortage of mental health providers, thus we're moving mental health care more into primary care in order to help more patients rather than everyone coming to see specialized doctors. The right hand is learning what the left hand is doing, so to speak, so that we can all work together more effectively.
Continuing Medical Education is seeing an integration of breadth and depth, of broad-level awareness alongside specialized knowledge, with a focus on really developing that breadth of awareness. It's important to understand your unique role within the larger framework of professionals interfacing with a patient. I should be familiar enough with the other roles and their approaches that I can help facilitate and support what they're doing, and vice versa. This makes the communication amongst the team better, reduces crises, improves patient outcomes, and makes it less likely that something is overlooked or that pieces fall through the cracks.
The ICEP model really helps us achieve this. For example, in ICEP's My Lifelong Learning Online Community focusing on mental health, specific topics are presented in a case-based format. It starts with a TED-style talk by an expert, and then presents a number of cases. Each case is packed with knowledge from a variety of perspectives, so everyone contributes knowledge based on their role– social workers, child psychiatrists, etc. For example, I recently filmed my presentation, which will be a recommended resource for primary care on child anxiety.
Q: What strengths do you bring to this role and what has contributed to your vision and interest in getting involved with Continuing Medical Education?
Dr. Slattery: My background involves experience as a clinician, researcher, and educator – so I'm thinking about how I would come at this from, for example, a research perspective? A clinical perspective? Having that broad level view and background in these specific areas helps to address the important pieces of the picture.
Initially I hadn't really been very aware of ICEP, and as I began learning about what it can offer and the possibilities that it affords, it generated a lot of enthusiasm for me to get involved.
Q: What goals and challenges do you anticipate as you enter this role?
Dr. Slattery: We have the platform in place, so now what we really need is for our faculty to come forward and bring the "what."
There is so much expertise on this campus and our statewide campus, so much specialized knowledge that can be tapped into. With ICEP, we have this exceptional platform for harnessing that expertise and disseminating it to wider audiences of professionals throughout Wisconsin and beyond – but we need our experts to bring what they have to offer.
This is an enormous opportunity and benefit for faculty. As faculty members at an academic center we want to be on the cutting edge of knowledge, and just as importantly, be on the leading edge of disseminating this knowledge. With ICEP, health care providers are no longer tethered to schedules and locations of professional meetings—both for accessing specialty-accredited knowledge, as well as delivering and disseminating expertise. Professional content is tailored to a variety of formats for delivery to reach the multidisciplinary members of the health care team wherever they are located. For faculty, it's an exciting portal for building academic portfolios to reach diverse audiences. Faculty can work with OCPD to develop their material. Additionally, as a faculty member I can track who logs in to watch my talk to reflect the diversity of the audience both in terms of disciplines, as well as geographic distance e.g. from campus to international audiences.
All the material available in ICEP is held to a very rigorous standard by professional trained staff – all content is thoroughly vetted to ensure that it is meeting standards and is high quality. Whenever you see the ICEP logo it means that learners receive Continuing Education credits and that the material is held to a high level of rigor.
Q: And the value to UW?
Dr. Slattery: For UW, this is very exciting as an avenue for showcasing the depth of expertise we have here! It increases visibility, which in turn will be a huge boon for specialty programs and service referrals, specialty consultations, and partnerships between UW and local, regional, and national hospitals and programs. This can lead to research collaborations and opens doors to discovering innovative ways of thinking about synergistic care by continuously challenging us to take it to the next level.
In short, the ICEP Course Catalog allows us to disseminate the knowledge that we have to other caregivers, patient populations and providers within UW, across our geographic region and beyond. It is an embodiment of the Wisconsin Idea, that concept dating to 1905 that "the beneficent influence of the University [must reach] every family of the state." We'll continue to develop educational modalities for how we expand what we include in this forum, with a goal of boundless dissemination – across departments or across the world – and that's incredibly exciting.
---
About Marcia Slattery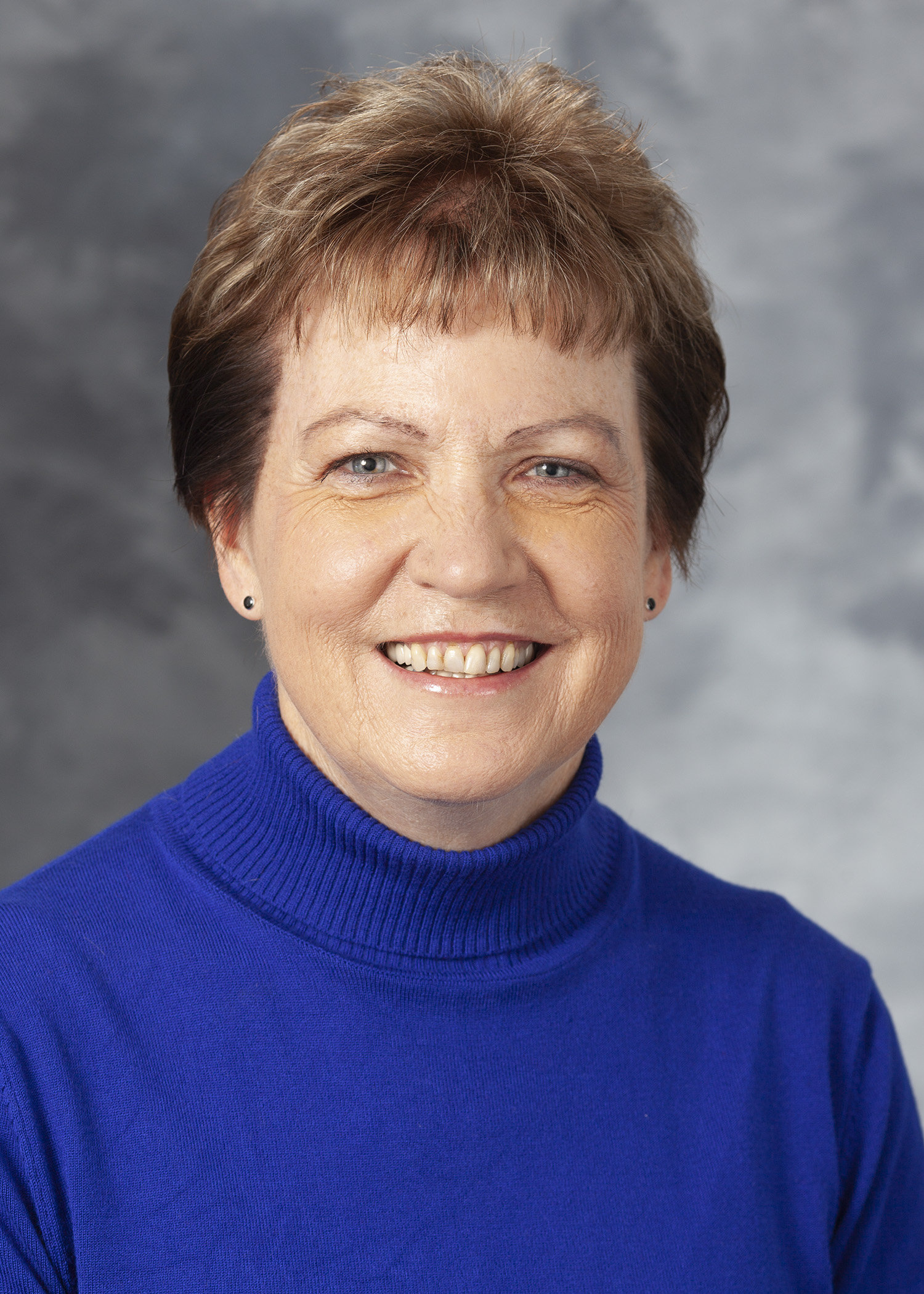 Slattery earned her medical degree from the University of Wisconsin School of Medicine and Public Health. She completed her residency in psychiatry and fellowship in child/adolescent psychiatry at the Mayo Clinic in Rochester, Minnesota. Dr. Slattery was previously on faculty at the Mayo Clinic where she held several clinical, educational, and administrative leadership positions. While there, she was designated as a Mayo Scholar and awarded support to conduct three years of clinical research at NIH and the NYU Child Study Center. Slattery earned her Master of Health Sciences in Clinical Research from Duke University School of Medicine.
At UW, Slattery has established and led the UW Health Anxiety Disorders Program that she developed, and served as head of the Division of Child and Adolescent Psychiatry. She has been involved in multiple leadership positions in research and education at UW, as well as regionally and nationally. Slattery is actively engaged in clinical work, research, and teaching and mentoring in undergraduate, medical school, and residency programs. She has mentored undergraduate, graduate and post-graduate learners in psychiatry, psychology, nursing, and pediatrics.