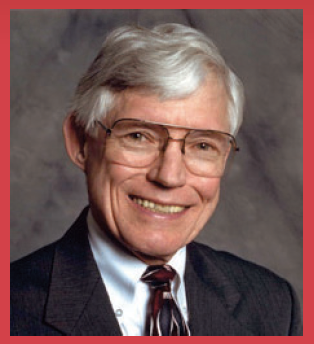 Written by Kris Whitman, appears in Vol 21 of SMPH Quarterly Magazine.
---
James Walter Jefferson, MD '64 (PG '67, '74), age 81, died on March 31, 2019, at his home in Captiva, Florida. Known as "Jeff," he was a professor emeritus in the University of Wisconsin School of Medicine and Public Health's (SMPH) Department of Psychiatry.
A native of New York, Jefferson earned his medical degree from the SMPH, where he was inducted into Alpha Omega Alpha. Following his internship at St. Luke's Hospital, New York City, he completed an internal medicine residency at UW Hospital and Clinics (now UW Health) and a cardiology fellowship at the University of Chicago. Jefferson served as a research cardiologist in the U.S. Army and went on to complete a psychiatry residency at UW Health.
"Dr. Jeff Jefferson was a consummate clinician, colleague, academician, gentleman, husband, parent and friend," notes John Greist, MD (PG '69, '71), professor emeritus, SMPH Department of Psychiatry, who worked with Jefferson for 53 years except during sabbaticals and military service.
Jefferson had a distinguished career in clinical medicine, teaching and research that spanned more than five decades. While at the SMPH, he also was the president of Healthcare Technology Systems in Madison, Wisconsin, and a distinguished senior scientist at the Madison Institute of Medicine.

"Dr. Jefferson taught generations of psychiatrists how to provide high-quality, evidence-based care to people suffering from mental illness. He was widely seen as an expert in the use of lithium, the gold standard treatment of bipolar disorder," says Art Walaszek, MD, professor, Department of Psychiatry. "His background in cardiology helped inform an approach that took into account medical and psychiatric problems, as well as their interactions."

Jefferson evaluated the effects of lithium on the heart, brain, kidney, skin, liver, blood cells and other organs. He played a leading role in understanding how to manage its risks, which made it possible for millions of patients with bipolar disorder worldwide to be effectively and safely treated with lithium. In 1973, he established the Lithium Clinic at UW Hospital and Clinics.
Calling Jefferson a highly valued member of the Department of Psychiatry, with a wry sense of humor, and noting that he collected the rapidly growing literature on the use of lithium, Ned H. Kalin, MD—chair of that department and Hedberg Professor at the SMPH—credited him for bringing the scientific basis of psychopharmacology to a multitude of medical students and psychiatry residents when the use of medications to treat mental illness was taking hold.
"Dr. Jefferson developed the well-known Lithium Information Center, which developed an international reputation because the use of lithium was new and could be difficult to administer, with serious side effects," says Kalin, adding that the center ultimately contained more than 40,000 articles for patients and professionals.

Jefferson published many articles in major journals, created patient guides and co-authored notable books, including, in 1973, Primer of Lithium Therapy. Walaszek adds that Jefferson and Greist developed and ran a successful continuing medical education conference, a tradition the Department of Psychiatry now maintains. Jefferson received numerous awards and traveled the world to lecture on many topics on all seven continents, including twice in Antarctica.

His wife, Susan Jefferson, recalls a 2003 trip they took to West Virginia, where they visited numerous springs, including Lithia Springs. Some of the springs had been discovered in the 1700s, and by the 1850s, people had built resorts around them. There, the couple collected lithia water bottles and other artifacts for his historical collection—which includes commonly available products that contained lithium, such as beer and soft drinks—some of which are pictured below.

A Celebration of his Life will be held on Wednesday, August 21, 2019, 5:30 to 8 pm, at Blackhawk Country Club in Madison.