Claudia Reardon, M.D.
Position title: Professor (CHS Track)
Recent Publications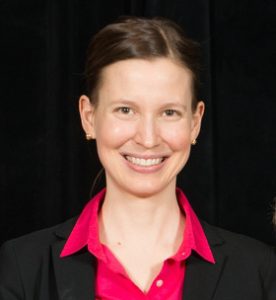 Claudia L. Reardon, MD completed her undergraduate and medical school degrees as well as her psychiatry residency training, serving as Chief Resident, at the University of Wisconsin.  She is a Board Certified Psychiatrist specializing in sports psychiatry.  Dr. Reardon is a Professor in the University of Wisconsin School of Medicine and Public Health (UWSMPH) Department of Psychiatry, through which she does significant amounts of teaching of medical students, residents, and fellows.  She clinically works as the consulting sports psychiatrist to the University of Wisconsin Athletic Department at UW-Madison's University Health Services.
Dr. Reardon has served on the International Society for Sports Psychiatry (ISSP) Board of Directors since 2010, currently as its Education Committee Chair.  Through the ISSP, she developed a program that awards a "Certificate of Additional Training in Sports Psychiatry" to clinicians who complete a curriculum that she developed.   She also serves as the sole psychiatrist on the Wisconsin Interscholastic Athletic Association Sports Medicine Advisory Committee. Dr. Reardon Co-Chairs the workgroup "Mental Health in Elite Athletes" for the International Olympic Committee.  She also co-leads the International Olympic Committee Diploma Program (designed for sports medicine physicians) on mental health in elite athletes.  She has published and presented widely on a number of sports psychiatry related topics, and is Co-Editor of the book "Clinical Sports Psychiatry:  An International Perspective".
Dr. Reardon's teaching activities include:  directing the quality improvement curriculum for UW psychiatry residents; serving as a leader of the advocacy curriculum for medical students at the UWSMPH; serving as Faculty Advisor of the UWSMPH Psychiatry Student Interest Group; directing a medical student rotation in mental health advocacy and public health, a medical student rotation in sports psychiatry, and a psychiatry resident rotation in sports psychiatry; and teaching and administration in a variety of other courses for medical students, residents, and fellows across all specialties.
Dr. Reardon currently serves as President of the Wisconsin Medical Society Foundation and as Chair of its Scholarship Committee, on the Board of Directors of the Wisconsin Medical Society, and as a United States Track and Field Certified Official.  She is Past President of the Dane County Medical Society and Past Chair of the American Medical Association Women Physicians Section.
---
Publications
---