Gregory Kolden, Ph.D.
Director of Psychology Training; Professor (CHS Track)
Wisconsin Psychiatric Institute and Clinics
6001 Research Park Blvd
UW Health

Recent Publications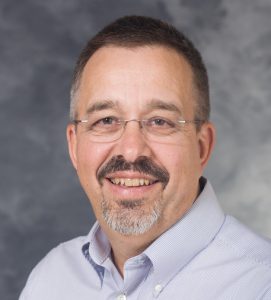 Gregory G. Kolden, Ph.D., is Professor of Psychiatry and Psychology at the University of Wisconsin School of Medicine and Public Health. He is the Director of the Psychology Training Program and Chief Psychologist. His research has focused on the evaluation of the relational elements underlying changes that result from behavioral interventions in psychiatric and medical populations. He is also a certified IPT therapist, supervisor, and trainer of the Interpersonal Psychotherapy Institute and has served as an American Psychological Association Commission on Accreditation site visitor for a number of years.
Dr. Kolden earned his doctoral degree from Northwestern University and completed psychology internship training in the Department of Psychiatry at SUNY Upstate Medical University. He has served on the editorial board for a number of journals including Psychotherapy Research and the Journal of Clinical Psychology. He has also served as Treasurer of the Academy of Psychological Clinical Science. Dr. Kolden has lectured at national and international meetings including the following: Association of Postdoctoral and Psychology Internship Centers (APPIC), Association for Behavioral and Cognitive Therapies (ABCT), International Society for Psychotherapy Research (SPR), and International Society of Interpersonal Psychotherapists.
---
Specialties
Treatment of mood disorders
Interpersonal Psychotherapy (IPT)
Interpersonal and Social Rhythm Therapy (IPSRT)
Mindfulness-Based Cognitive Therapy (MBCT)
Age-related transitions in older adults
---
Publications
---