This is an accordion element with a series of buttons that open and close related content panels.
Eligibility and Selection Criteria
Eligibility and Selection of Residents: Policy and Procedures
Background
The University of Wisconsin Psychiatry Residency is committed to recruiting and training physicians of the highest caliber. The process of evaluating and selecting candidates for the residency is meant to be equitable and accountable to the applicants as well as to the faculty and current residents. The program selects from among eligible applicants on the basis of their preparedness, ability, aptitude, academic credential, communication skills, and personal qualities such as motivation and integrity.
The program will not discriminate based age, race, color, creed or religion, disability, sex, marital status, national origin, ancestry, arrest or conviction record (unless substantially related to job duties), sexual orientation, gender identity or expression, military obligations, or any other legally protected status.
All participants in this process adhere to the rules and ethical guidelines set forth by the National Resident Matching Program (NRMP).
 Applicants for PGY1 Positions
The Psychiatry Residency accepts applications only through the Electronic Residency Application Service (ERAS). The following eligibility criteria apply:

Each applicant must have completed medical school or must be on track to complete medical school by June 15 of the year of entry into the residency. Graduates of medical schools not accredited by the LCME or the AOA must have ECFMG certification. (No application will be reviewed prior to ECFMG certification.)
Each applicant must be a U.S. citizen, permanent resident (with Green Card) or must eligible for a J-1 Clinical Visa sponsored by ECFMG. UWHC does not accept H-1B (temporary worker) visas.
U.S. clinical experience as a physician or physician-in-training is required. This includes at least three months of clinical experience at a U.S. hospital or outpatient clinic (and at least one month in Psychiatry). This clinical experience must have happened within the last three years prior to the application being submitted. Research does not count towards this requirement.

Each applicant must submit:

Application via ERAS
Medical Student Performance Evaluation (also known as a Dean's Letter);
at least two additional letters of recommendation (at least one of these must be from a Psychiatrist who supervised or evaluated the applicant during a U.S. clinical experience in Psychiatry, and must describe the clinical role of the applicant in this experience);
a Personal Statement;
USMLE or COMLEX scores (at least Step 1). By the start of training at UWHC, residents must have passed USMLE Steps 1 and 2 (CK & CS) or COMLEX Levels 1 and 2 (CE & PE).
Medical School Transcript
Photo. (Please note that the program does not look at any photos in applications until after the application has been reviewed and a decision about interviewing has been made.)

Applicants must have sufficient command of English to permit accurate and unimpeded communication. During interviewing, applicants may be specifically assessed in this regard.
All applicants must be registered in the NRMP match. Candidates with prior Match commitments will be rejected.
Each applicant must be a U.S. citizen, permanent resident (with Green Card) or must eligible for a J-1 clinical visa sponsored by ECFMG. UWHC does not accept H-1B visas.
Based on a careful review of each application by the Program Coordinator (PC) or Program Manager (PM) and Program Director (PD) or an Associate Program Director (APD), an applicant is either invited for an interview, placed on hold pending further information or declined an interview.
Transfer Applicants
Before accepting a resident who is transferring from another ACGME-accredited residency program, the PD must obtain written or electronic verification of previous educational experiences from current/prior Program Director and a summative competency-based performance evaluation of the transferring resident.
Verification must include evaluation of professional integrity of any resident transferring from one program to another and must include a summary of the clinical experiences (e.g., clinical logs) of that resident in the original program.
Interviews of Candidates
Qualified applicants are invited for a two-day visit to the Psychiatry Residency. Applicants who are invited for an interview will be informed, in writing or by electronic means (residency's recruitment website), of the terms, conditions, and benefits of their appointment, including financial support; vacations;  sick, and other leaves of absence; professional liability, hospitalization, health, disability and other insurance provided for the residents and their families; and the conditions under which UWHC provides call rooms, meals, laundry services, or their equivalents.
On the first evening of the visit, candidates meet residents, faculty (including the Department Chair or designee) and each other in an informal event. During the second day, candidates are carefully matched with faculty and residents for a set of interviews. Candidates also tour various clinical sites. The PD and an APD meet each candidate and respond to questions from candidates after the visit.
Review of Candidates
The Residency Selection Committee (RSC) meets approximately weekly during the recruitment season to review each candidate. The RSC consists of the PD, the APDs, the 2-3 Chief Residents, PM, and the PC. Two or three additional residents are also invited to join the committee. The Department Chair and Vice Chair for Education (if different from the PD) serve as ad hoc members of the RSC. The RSC is directly accountable to the Program Evaluation Committee (PEC).
The RSC carefully vets each candidate and reviews: her or his academic record in medical school and beforehand; extracurricular activities, including involvement in the community; participation in research; personal statement; letters of recommendation; and formal evaluations by the faculty and residents who interviewed the candidate.
The RSC assigns a preliminary quartile rank to each candidate, roughly corresponding to the following actions:
(1) actively pursue this candidate and rank the candidate at top of the NRMP list,
(2) rank this candidate,
(3) accept this candidate only if more qualified candidates are not available, and
(4) do not rank this candidate.
The PD, APDs, PM, and PC are responsive to and respectful of all candidates irrespective of ranking.
At the final RSC meetings, the quartile rank list is converted into a more detailed rank-order list for submission by the PD to the NRMP. Candidates should have passed USMLE or COMLEX Steps 1, 2 CK and 2 CS prior to starting the residency; not having passed by the time the NRMP Rank Order List is due may be grounds for not ranking a candidate.
The residency accepts residents into PGY1 positions via the NRMP Match.
Appointment
Pre-appointment letters are generated by GME within 15 business days of the match at the programs request. Appointment letters are generated in April of the anticipated appointment year. No appointment is final until a candidate has completed all requirements for hire.
Documentation
The program will keep copies of all documentation as required by GME.
Review of Policy and Procedures
The entire residency selection process is reviewed annually by the PEC to ensure its quality and integrity.
Candidates are asked to evaluate their experience of the interview process using an anonymous feedback form; the PEC reviews these results as well. As indicated, the PEC will revise the policy and procedures.
This policy is consistent with the UWHC Policy on Residency Selection and Appointment.
Medical School Electives
Medical School Electives
A medical student elective is a great way to get an in-depth look at the Department of Psychiatry. If you are a medical student interested in a psychiatry elective at the University of Wisconsin Department of Psychiatry, please refer to the University of Wisconsin School of Medicine and Public Health Visiting Medical Student Clerkship Program website for eligibility requirements and application instructions.
We offer electives in Community Psychiatry, Child and Adolescent Psychiatry, Consult-Liason Psychiatry, and Geriatric Psychiatry.
Application Process
Your Application
We accept applications only through the ERAS system. Once we receive your application we will review it immediately. We will then either invite you for an interview, place your application on hold, or decline an interview. We will let you know.
Please note that candidates must have passed USMLE Steps 1 and 2 (CK & CS) or COMLEX Levels 1 and 2 (CE & PE) prior to starting the residency. Not having passed may result in our program not ranking you. The rank order list is due in mid-February, so you should plan on having taken all the Steps/Levels by  December.
Applications must be submitted via ERAS (Electronic Residency Application System) by November 15.  We use the National Resident Matching Program to select residents.
The Interview
If you are offered an interview, we will ask you the to select one of the following interview dates:
OCTOBER 17-18
OCTOBER 24-25
NOVEMBER 7-8
NOVEMBER 14-15
NOVEMBER 21-22
DECEMBER 5-6
DECEMBER 12-13
DECEMBER 19-20
We interview applicants over two days on a Thursday and a Friday. We pay for one night hotel stay.
On the first night, you are invited you to a Welcome Reception attended by many faculty, residents and staff. This is an informal setting for you to become acquainted with our program and with Madison. Our Chair, Ned Kalin, and Program Directors, Art Walaszek, Stuart Jones, Laurel Bessey, and Jen McDonald present brief introductions to the Program. Dress is business casual. We serve appetizers, the equivalent of a light dinner.
On the second day, you will have 4-5 interviews with faculty, residents and fellows, typically beginning at 7:30 am. This includes interviews with Department Chair Ned Kalin, Residency Program Director Art Walaszek, and Associate Program Directors Stuart Jones, Laurel Bessey and Jen McDonald.
Following your interviews, you will have lunch at the Medical School with the residents. This is followed by tours of the University of Wisconsin Hospital and the Madison VA Hospital. Your day ends with a wrap-up session with Residency Program Directors Drs Walaszek, Jones, Bessey, and McDonald.
If you have any questions about the application process, please contact our Program Coordinator.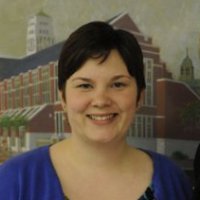 Martha Reck
Education Program Manager
Mreck2@wisc.edu
Carrie Schaub
Residency Coordinator
cschaub@wisc.edu
Contact
If you have any questions about the residency program, please contact our Program Coordinator.
Mailing address:
Department of Psychiatry
Wisconsin Psychiatric Institute & Clinics
6001 Research Park Blvd.
Madison, WI 53719
Find us: Map of WisPIC
Problems with our website: e-mail