The resources on this page emphasize several evidence-based self-care and coping strategies to reduce the stress associated with the COVID-19 pandemic. It is recommended to:
stay virtually connected to loved ones through video chats, calls, texts, social media, apps, and email
stay physically active with daily movement and exercise
maintain regular sleep patterns and stick with routines to provide structure to your days
eat healthy, stay hydrated, and avoid excessive consumption of sugar and alcohol
limit exposure to distressing media
stay informed with credible sources of information and avoid the spread of misinformation
practice stress management techniques such as mindfulness, meditation, yoga, and controlled breathing
try to let go of anxious thoughts about what you cannot control and instead try shifting your attention to the things that are within your control
seek professional support as needed if you or a loved one are experiencing significant stress or impairing anxiety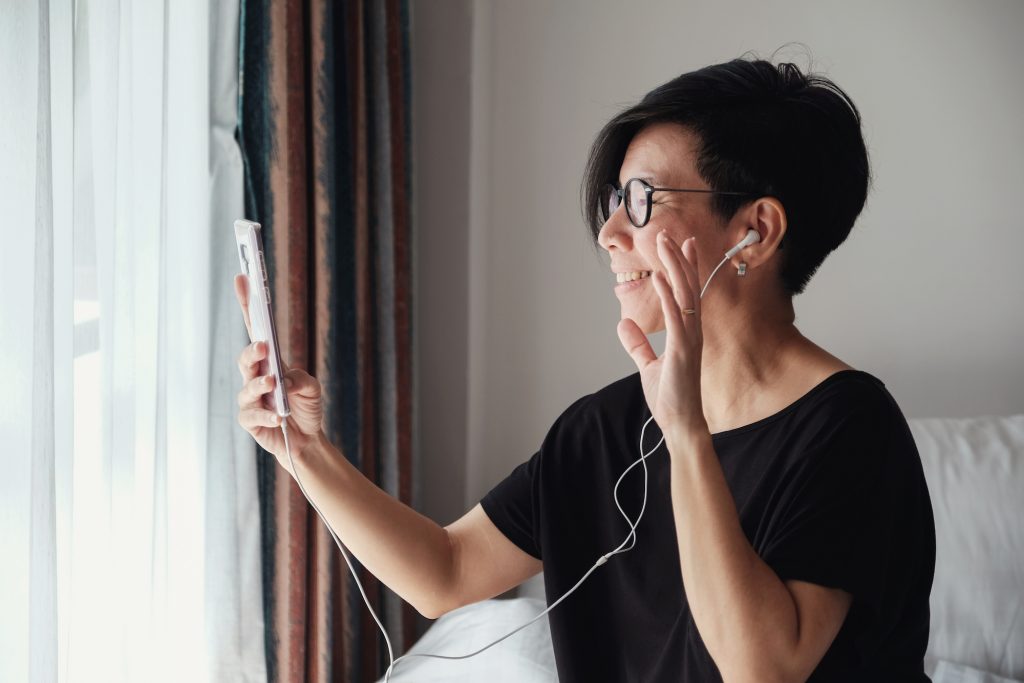 ---
Within this section, you will find resources for coping with general stress and anxiety associated with the COVID-19 pandemic.
Highly recommended resources are denoted with a star (★) and summarized with a brief description
Note: all hyperlinks will open in a separate tab of your browser
---
Recommended Resources:
---
★ ADAA Coronavirus Resources (Anxiety and Depression Association of America)
Resource page updated daily with a highly extensive list of videos, articles, blog posts, general coping tools, and resources for specific populations, including: children/teens/parents, students, healthcare workers, clinicians/therapists, telementalhealth info, those who struggle with symptoms of OCD, Panic Disorder, Agoraphobia, and so on. If you're looking for the most resources all condensed into one place, try combing through this page.
---
★ COVID-19 Pandemic Response Resources (Center for the Study of Traumatic Stress)
Wealth of articles and infographics for individuals, families, providers, and community leaders, with resources from national organizations such as the Center for Disease Control, Substance Abuse and Mental Health Services Administration, World Health Organization, and National Child Traumatic Stress Network.
---
★ FACE COVID – Ebook by Russ Harris
Afrontar el COVID (en español)
Based on Acceptance & Commitment Therapy, this 12 page Ebook presents a practical approach to safety and emotional wellbeing in the time of COVID:
F = focusing on what's in your control
A = acknowledging thoughts & feelings
C = coming back into your body
E = engaging in what you're doing
C = committed action
O = opening up
V = values
I = identifying resources
D = disinfecting & distancing
---
★ NAMI: COVID-19 Resource & Information Guide (National Alliance on Mental Illness)
Information guide which addresses common concerns for those with mental health conditions & their loved ones, those who are quarantined and feeling isolated, those with loved ones who are elderly or at higher risk, those with a loved one who is incarcerated, those without medical insurance, those experiencing financial hardship, those who may be homeless, etc. NAMI's guide provides helpful tips for coping and can help connect others to additional information about support services, assistance programs, housing, and mental wellbeing.
---
★ PTSD Coach Online (National Center for Post Traumatic Stress Disorder)
Anyone who is experiencing stress or anxiety can benefit from the tools and strategies found here. This site offers supportive tools for dealing with the following common emotional experiences: worry & anxiety, anger, sadness or hopelessness, sleep problems, trauma reminders, avoidance of stressful situations, disconnection from people, disconnection from reality, difficulty solving problems, uncertainty about direction in life.
---
★ COVID-19 and OCD (International OCD Foundation)
Toolkit for those struggling with symptoms of Obsessive Compulsive Disorder and their loved ones. Information and strategies for coping with the additional stress resulting from the COVID-19 pandemic, including resources for kids, teens, families, and therapists. Includes self care tools, teletherapy options, weekly discussions, and informacion en Español.
---
★ Coronavirus Anxiety Workbook (Jamma International)
Comprehensive workbook for managing anxiety in the context of coronavirus. This workbook utilizes Cognitive Behavioral Therapy (CBT) techniques to help the reader identify common physical & cognitive manifestations of anxiety, offering worksheets and practical tools for working with thoughts, seeking healthy distractions, building self-care routines, using gratitude practices and breathing exercises to calm the bodymind.
Further Resources
Managing Stress:
Tips & Tools:
Additional Resources to Cope with COVID-19 Stress:
Try one of these mobile apps to help manage stress and promote wellbeing
Online support groups for individuals struggling with anxiety, depression, bipolar, addiction, and other challenges