Zachary Stowe, M.D.
Position title: Director of the Women's Mental Health Program; Professor (Tenure Track)
Phone: The impact of maternal mental illness, substance abuse, and stress during perinatal period on obstetrical, neonatal, and developmental outcomes.
Address:
Wisconsin Psychiatric Institute and Clinics
6001 Research Park Blvd
Lab:

UW Health

Recent Publications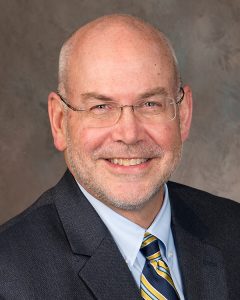 Zachary N. Stowe, MD, is a Professor in the Department of Psychiatry at the University of Wisconsin School of Medicine and Public Health. He is the Director of the Women's Mental Health Program. He currently works with colleagues across the country to delineate the course, impact, and treatment options for women with epilepsy during pregnancy and with the Center for Disease Control examining the impact of medication exposures in pregnancy and risk for birth defects. He has published over 150 peer-reviewed journal articles including original research, scholarly reviews, and treatment guidelines related to the management of mental illness during pregnancy and the postpartum period. His research focuses on the course, treatment and impact of maternal mental illness and substance use disorders during pregnancy. His research and collaborations have served as the foundation for the development of treatment guidelines for mental illness during pregnancy and the postpartum period. Current studies include examining the impact of maternal stress during the perinatal period and risk to the offspring as well as interactions of genetics and exposures on determining the developmental trajectory. In addition to his research activities, he maintains an active clinical practice focusing on women's mental health and the perinatal period, and is highly dedicated to the mentorship of students, residents, and faculty.
Dr. Stowe earned his medical degree from the University of Texas Medical Branch at Galveston, completed his residency in the Department of Psychiatry at Duke University Medical Center followed by a fellowship in Psychopharmacology at Emory University. Dr. Stowe is board certified by the American Board of Psychiatry and Neurology, and a member of the American College of Neuropsychopharmacology. He has received numerous awards for both research, teaching, and mentoring – including: 'Red Sash Teach Award', Educational Achievement Award, and the Distinguished Mentor Award for his teaching/mentoring efforts. He received the Dean's Award at Emory, the Gerald Klerman Investigator Award, and has directed two center grants from the National Institute of Health. He has served on the mentoring committee for seven K-Awards for faculty research development. He is a reviewer for over 10 peer reviewed journals and he lectures regularly at national and international meetings.
---
Specialties
Mental health, substance abuse, and pain management during pregnancy and the postpartum period
Impact of reproductive life events (menarche, pregnancy, childbirth, infertility, transition to menopuase) on mental health
Treatment of refractory depression and anxiety disorders in women
---
Publications
---