Katherine Schaumberg, Ph.D.
Position title: Assistant Professor (Tenure Track)
Phone: Investigates both risk factors and behavioral treatments for unhealthy eating and activity patterns
Address:
Wisconsin Psychiatric Institute and Clinics
6001 Research Park Blvd
Lab

UW Health

Recent Publications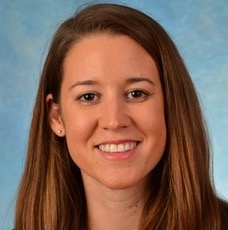 I am an Assistant Professor and Clinical Psychologist specializing in research, assessment, and treatment of eating disorders. After obtaining my PhD from the University at Albany-State University of New York, I completed a postdoctoral fellowship at the Drexel University Center for Weight, Eating, and Lifestyle Science and an NIH T32 fellowship at the University of North Carolina Center of Excellence for Eating Disorders.
My research expertise is in vulnerability to eating and weight concerns along with behaviorally-based treatment of psychological problems, and I have contributed to the development, delivery, and evaluation of behavioral treatments for a range of psychological difficulties. My research has specifically focused on the distinction between adaptive and maladaptive health-related behaviors. I aim to understand dispositional differences and environmental circumstances under which individuals enact positive eating and activity habits, compared with when they engage in problematic behavioral patterns. I aim to incorporate an evolving knowledge of genetic risk into biopsychosocial models of behavior in an effort to identify risk, inform illness conceptualization, and promote empirically-based, individually-tailored treatment approaches.
In my clinical practice, I primarily serve adolescent and young adult patients. I employ behavioral approaches to treat eating disorders, including family-based therapy (FBT) and acceptance and commitment therapy (ACT).
---
Specialties:
Eating Disorders
Emotional Eating
Adolescents
---

Selected Publications: 
Schaumberg K, Zerwas S, Goodman E, Yilmaz Z, Bulik C, Micali N: Anxiety disorder symptoms at age 10 predict eating disorder symptoms and diagnoses in adolescence. Journal of Child Psychology and Psychiatry 2018.
Schaumberg K, Reilly EE, Anderson LM, Gorrell S, Wang SB, Sala M: Improving prediction of eating-related behavioral outcomes with zero-sensitive regression models. Appetite 2018, 129:252-261. doi: 10.1016/j.appet.2018.06.030
Schaumberg K, Welch E, Breithaupt L, Hubel C, Baker JH, Munn-Chernoff MA, Yilmaz Z, Ehrlich S, Mustelin L, Ghaderi A et al: The science behind the Academy for Eating Disorders' Nine Truths about Eating Disorders. Eur Eat Disord Rev 2017, 25(6):432-450. doi: 10.1002/erv.2553