David Plante, M.D., Ph.D.
Position title: Associate Professor (Tenure Track)
Phone: Plante Lab focuses on applied research at the intersections of sleep medicine and psychiatry, with emphasis on disorders of excessive daytime sleepiness and/or sleep duration
Lab

UW Health

Recent Publications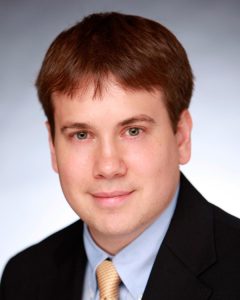 David T. Plante, MD, PhD is an Associate Professor of Psychiatry at the University of Wisconsin-Madison and Medical Director of the Wisconsin Institute for Sleep and Consciousness. Dr. Plante received his medical degree from the University of North Carolina School of Medicine, and completed residency in Adult Psychiatry at Massachusetts General Hospital/McLean Hospital and fellowship in Sleep Medicine at Brigham and Women's Hospital in Boston, MA.  His current research focuses on the pathophysiology and evaluation of disorders of central hypersomnolence, with specific emphasis on hypersomnolence comorbid with affective illness.
---
Specialties
Central Nervous System Disorders of Hypersomnolence
Sleep Related Movement Disorders
Parasomnias
---
Publications
---