Jack B. Nitschke, Ph.D.
Position title: Psychologist, Associate Professor of Psychology and Psychiatry (Tenure Track)
Phone: Human brain imaging on anxiety, depression, and emotion.
Address:
Wisconsin Psychiatric Institute and Clinics
6001 Research Park Blvd
UW Health

Recent Publications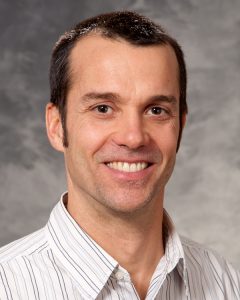 Dr. Jack Nitschke is a clinical psychologist, neuroscientist, and associate professor in the Department of Psychiatry at the University of Wisconsin. His 20 years of NIH-funded research used brain imaging to answer questions about anxiety, depression, and emotion. With his students and other trainees, he published some of the first findings on the brain mechanisms involved in the anticipation of negative events, developing a paradigm that served as the foundation for the many fMRI studies on anticipatory processes since then. Their brain-based model of anxiety was published in Nature Reviews Neuroscience (Grupe & Nitschke, 2013). Throughout those years of research, Dr. Nitschke saw patients for psychotherapy on a part-time basis.
As a full-time clinician since 2013 seeing around 30 patients per week in the outpatient clinic of the Department of Psychiatry, he brings the advances in our understanding of the brain and neuroplasticity directly into his individual and group psychotherapy utilizing various evidence-based treatments with adolescent and adult patients suffering from a broad range of psychiatric disorders. For a neuroscientist, it is stating the obvious to point out that learning, including that done in psychotherapy, requires neuroplasticity. For patients, it can be grounding and helpful to know general principles about the brain mechanisms that support old dysfunctional patterns that patients long to be free of, as well as those that support learning the new patterns and behaviors that are part and parcel of therapeutic change.
Most other fields of medicine have long educated patients about targeted organs and biological systems. This is now possible for patients with psychiatric conditions, based on current knowledge about the brain and neuroplasticity. Accordingly, Dr. Nitschke explains to his patients the basics of the neurobiology involved in their psychiatric conditions. He also explains the role of neuroplasticity in psychotherapy treatments that have been shown to be effective and that he uses with patients, including such disparate therapeutic approaches as exposure-based methods, cognitive-behavioral techniques, interpersonal therapy, acceptance and commitment therapy, psychodynamic approaches, motivational interviewing, social rhythms therapy, dialectical behavior therapy, behavioral activation, and mindfulness.
In providing those treatments, Dr. Nitschke emphasizes the importance of repetition and practice for strengthening the neural connections that support the new belief or behavior that is the treatment target, utilizing the same mechanisms of neuroplasticity required for becoming a concert pianist, chess grandmaster, or Olympic athlete. Of note, patients' unhealthy thoughts and behaviors prior to treatment were built on repetition and practice that strengthened the neural connections supporting self-blame, worry, feelings of worthlessness, and other mental afflictions. However, patients in treatment have the possibility with this knowledge and new learning to bring about profound change in their lives that can reduce the suffering.
This integrative approach is central to Dr. Nitschke's clinical practice promoting patients' healing and personal growth.
---
Specialties
Individual and group psychotherapy for PTSD and trauma
Psychotherapy for anxiety and panic attacks in adults and adolescents
Psychotherapy for depression and suicidality in adults and adolescents
---
Publications
---