Maichoua (Mya) Lor, D.O.
PGY1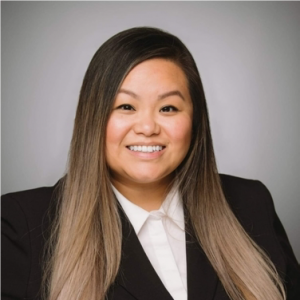 Edward Via College of Osteopathic Medicine
---
Maichoua (Mya) wrote that her goal as a future psychiatrist is "to bridge the gap between underserved patients and their mental healthcare." She was born and raised in rural Wisconsin and hopes to participate in our Public Health Track. Mya earned her D.O. degree from the Edward Via College of Osteopathic Medicine-Carolinas Campus. She has a bachelors degree in biology and psychology with an human services emphasis and a chemistry minor from the University of Wisconsin- Stevens Point. While in medical school, she trained for one month in San Salvador, El Salvador, served as a Big Sib, and participated in several student organizations conducting community service and outreach and demonstrating her leadership skills.  She is fluent in Hmong. Mya enjoys creative planning, scrapbooking and journaling, Catan, being a dog mom, and medical mission trips.