Eun Ha Kim, M.D.
Position title: Assistant Professor (Clinical Track)
Address:
2018-19 Addiction Psychiatry Fellow
Medical School: Konyang University
Psychiatry Residency: Konyang University Hospital in Daejeon, South Korea
Post-Fellowship Employment: University of Wisconsin School of Medicine and Public Health, Assistant Professor
UW Health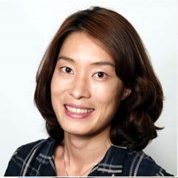 Dr. Kim is an addiction psychiatrist at UW Behavioral Health and Recovery Clinic. She treats individuals with substance use disorder along with co-occurring psychiatric disorders. She is certified by the American Board of Psychiatry and Neurology in General Adult Psychiatry. She completed her general psychiatry residency at Albany Medical Center, and Addiction Psychiatry Fellowship at the University of Wisconsin- Madison.