Gina Forte, D.O.
Assistant Professor (Clinical Track)
Medical School: West Virginia School of Osteopathic Medicine (Lewisburg, WV)
Psychiatry Residency: Arnot Ogden Medical Center (Elmira, NY)
Post-Fellowship Employment: University of Wisconsin School of Medicine and Public Health, Assistant Professor
UW Health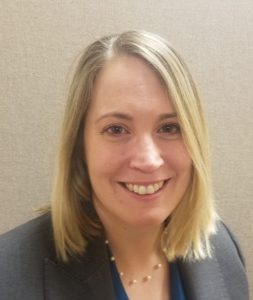 Gina Forte, DO earned her undergraduate degree from Franklin & Marshall College and her medical degree from the West Virginia School of Osteopathic Medicine.  She trained in general psychiatry at Arnot Ogden Medical Center in New York and completed her child and adolescent psychiatry fellowship at the University of Wisconsin-Madison.  Dr. Forte enjoys working with children, adolescents, young adults, and their families, drawing on their unique strengths to help them meet their needs and goals.
Her academic and professional interests include multidisciplinary and systems work, public health, teaching, and advocacy.  She currently works on the Education Subcommittee of the Department of Psychiatry's Equity and Anti-Racism Committee and is also training in the Leadership Education in Neurodevelopmental and Related Disabilities graduate program at the Waisman Center.
Dr. Forte is a member of the American Academy of Child and Adolescent Psychiatry, American Psychiatric Association, and the American Medical Association as well as the Wisconsin Medical Society and the Wisconsin Council of Child and Adolescent Psychiatry.
Clinical Specialties: 
Child Psychiatry
Developmental Disorders
Multidisciplinary care