Stephanie Farrell, Ph.D.
Position title: Psychology Internship Pediatric Track Director; Clinical Health Psychologist
UW Health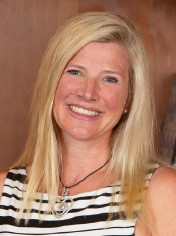 Dr. Stephanie Farrell practices Health Psychology at American Family Children's Hospital and specializes in pediatric psychology, chronic and terminal illness, play therapy, oncology, Type 1 diabetes, parenting, sibling and parent coping, grief and trauma. She is also the director of the Health Psychology Internship Program. Dr. Farrell is listed in the National Register of Health Service Providers in Psychology and is licensed by the State of Wisconsin.