About the Study
Thank you for your interest in the DASH Study!
We are no longer enrolling participants for this study.
It is popularly thought that stress hormones, such as cortisol, are bad for you and cause depression. However, cortisol is a hormone that is necessary for life. Although chronic elevations of stress hormones can contribute to health problems, brief elevations of cortisol are often beneficial.
The main goal of our study is to identify factors that determine whether brief elevations of stress hormones are beneficial or detrimental for brain function, memory, and emotion. In particular, we hope to learn more about the role of stress hormones in biological and psychological aspects of depression in women.
We hypothesize that depending on one's past experiences, the effects of stress hormones may differ. Thus, a goal of our study is to determine how early life experiences are related to hormones' effects on brain function, memory, and emotion.
Our overall goal is to improve understanding of how stress hormones affect brain function among individuals with differing life experiences. It is our hope that study results will contribute to the development of new treatments for depression.

Am I Eligible?
You may be eligible to participate if you:
Are female
Are between 18 & 45 years old
Are fluent in English
Are in good general medical health
Have no metal in your body, such as pins or screws in your joints, a cardiac pacemaker, or piercings that you cannot remove (most dental and orthodontic implants are okay)
Are not using hormonal contraceptives
Are not using antidepressant or psychotropic medication
Have no history of seizures, diabetes, hypertension, neurological problems, and/or cardiac problems
Are not pregnant, trying to become pregnant, or breastfeeding
If sexually active, are using a method of birth control (other than hormonal contraceptives)
Are available for all study visits. Click here for more information about the study visits.

***While our study would like to include women of all shapes and sizes, the MRI simulator is much smaller than the actual MRI scanner. Therefore, we are limited by the MRI simulator safety requirements for weight and body mass index (BMI). We can only enroll women who are less than approximately 250 pounds and/or have a BMI of less than approximately 39.
If you have any questions regarding eligiblity criteria, please feel free to contact the Study Coordinator at moodlab@mailplus.wisc.edu or (608) 263-6114.

What Does Participation Involve?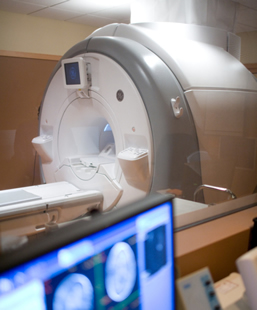 Participation involves attending 7 study sessions at the UW Department of Psychiatry, located at 6001 Research Park Boulevard, Madison, WI.
The main study procedures include:
Interviews and questionnaires asking about past experiences, mental health, and emotional state
Two functional magnetic resonance imaging (fMRI) scans, which involve:

Taking a pill containing "hydrocortisone" and a placebo pill
Saliva sampling
Blood sampling
Viewing emotional and neutral pictures
Having sensors placed on your skin for recording physiological information like heart rate and sweat response

Saliva sampling at home on 4 days, which includes taking a pill containing "dexamethasone" (a medication similar to cortisol) on one of the days
Memory testing for pictures viewed during scanning sessions

Click here for more information about the study visits.

Will I Be Paid for Participation?
You will receive $450 if you complete the entire study.

Interested in Participating?


Questions?
Please check our FAQs or contact the Study Coordinator at moodlab@mailplus.wisc.edu or (608) 263-6114.