Rick Hafer, Ph.D.
Position title: Vice Chair of Patient Care, Professor (Clinical Track)
Address:
Wisconsin Psychiatric Institute and Clinics
6001 Research Park Blvd
UW Health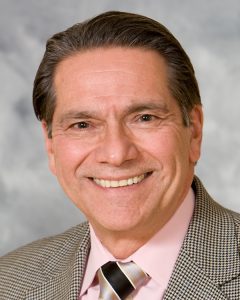 Over the course of my clinical psychology practice I have learned and developed  skills and therapy focus as the result of decades of work with patients.  Originally trained as a "psychodynamic" therapist, my evolution has continued to utilize this clinical information, but now build on psychotherapy research and my patient "session rating evaluations".
I enjoy working with all patient demographics, but am particularly interested in patients with "life/developmental" crisis.  Marriage, Separation, Divorce, Career Disruptions/Changes, New Life Events, Aging, and other life transitions are my primary focus.
Therapy can be extremely helpful with the following requisites:
A strong interpersonal connection, essential to any therapy success
Identifying goals that the patient seeks to accomplish
Creating "tasks" to achieve the goals
Regular feedback from patient to clinician concerning how the therapy is helping or if the focus needs to be changed
I am convinced that significant change can happen quickly with the ingredients noted above.  While theoretical orientation/therapeutic techniques are an element of care, the vast majority of positive outcome is attributable to the motivation of the patient, the engagement of the clinician, and the willingness to collaborate with feedback about progress in the therapy sessions.
---
Specialties:
Psychology
Relationship Issues
Addiction
---
"Our mission is to understand the unique needs of each patient and use current knowledge and psychotherapy research to develop a treatment plan leading to recovery."
Received Ph.D. from Florida State University
Licensed psychologist in Wisconsin (previously in MN, PA, NY, NJ, and DE)