Ronald Diamond, M.D.
Professor Emeritus
UW Directory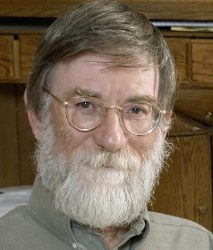 For more than 40 years, Dr. Diamond has been involved in the community-based treatment of persons with severe and persistent mental illness.  He has taught and written on issues of staff training, ethics, staff roles, decreasing coercion, medication compliance, psychiatric administration and system design. For more than three decades, he has been interested in how to integrate concepts of recovery and cultural competence into day-to-day clinical practice.  His psychopharmacology book, " Instant Psychopharmacology" was written for non-medical clinicians, consumers and family members.  The third edition of this was published in 2009.  In keeping with all of his work, drafts of this book were reviewed by consumers, as was his previous book, "Treatment collaboration, improving the therapist, prescriber, client relationship" published in 2007.  His newest book, The Medication Question:  Weighing Your Mental Health Treatment Options for Patients and Their Families was published in 2011.
He retired from Journey Mental Health in Feb 2013 after 35 years, first as staff psychiatrist and then Medical Director.   He retired from the UW Department of Psychiatry Jan 2018 after 39 years on the faculty.
---
Specialties
Community Psychiatry
Emergency Psychiatry
Schizophrenia
Psychopharmacology
Primary Care Behavioral Care Integration
---