Josh Cisler, Ph.D.
Associate Professor (Tenure Track)
The overarching goal of our research is to understand the neurocircuitry that confers risk for psychopathology following traumatic event exposure.
Wisconsin Psychiatric Institute and Clinics
6001 Research Park Blvd
Lab

UW Health

Recent Publications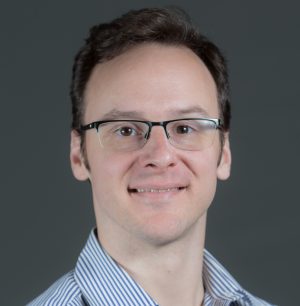 Dr. Cisler received his doctorate in clinical psychology from the University of Arkansas and completed his clinical internship at the Medical University of South Carolina. His research uses functional neuroimaging and computational modeling to understand the neural network mechanisms by which trauma confers risk for psychopathology. His clinical expertise is in the treatment of anxiety disorders and particularly Posttraumatic Stress Disorder.
---
Specialties:
Anxiety Disorders
PTSD
Cognitive-Behavioral Therapy
---
Publications:
---