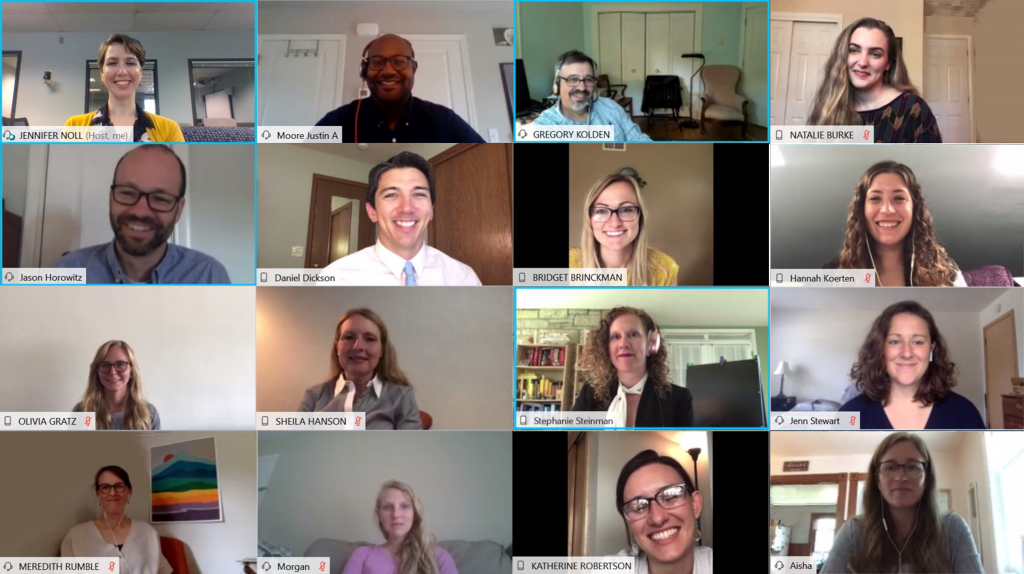 COVID-19 Training and Recruitment Update
First, we hope this finds you all safe and well. As you might imagine, there has been a lot of uncertainty that we've had to manage as well as a number of adjustments we've had to make to our current training activities rather quickly. Interns and faculty have all been understanding, compassionate and remained in good spirits as we have all learned to provide virtual clinical care and training. We are also providing individual and group supervision as well as seminars virtually.  In addition to self-care, one of our core training values is transparency. As best we can, we would like to share with you our thoughts with regards to training for the next two years.
Training Year 2020-21
It is now clear that the training year will involve a combination of face-to-face and virtual clinical care, supervision, and seminars. Any in-person clinical activities will require full Personal Protective Equipment (PPE; masks and face shields). Above all, the safety and well-being of trainees and faculty is our highest priority. Telehealth training activities will be a featured aspect of our initial onboarding and orientation processes.  In addition, we have been able to provide each intern with an iPad for video conferencing and clinical documentation. There will also be some limitations in our elective opportunities due to the challenge of implementation in a virtual environment. Our track directors will consult individually with interns to carefully and creatively find options that meet specific training interests.   
Training Year 2021-22
Recruitment. Consistent with the internship training community nationally, we will engage in virtual interviewing and recruitment. Our AAPI deadline will be November 2, 2020. We would expect to review applications and offer virtual interviews for December and January. The interview day would be a half day structured around a presentation by track directors, Q&A with current interns, and 3-4 interviews with faculty. 
Training. The 2021-22 year is also likely to involve a combination of virtual and in-person clinical care, supervision, and seminars. Our program track directors and administrative support staff will be available to assist in carefully crafting a program of clinical activities to meet individualized training goals and objectives. This is a core value of our training program.
Thank you for considering our training program as we all take on the challenges of the ongoing public health crises our communities are facing – Racism and COVID-19.
Our program is committed to increasing awareness and taking action on both fronts. And, while doing so, we will do our best to provide a safe and secure setting that promotes professional growth. Please do not hesitate to reach out for conversation and questions.